Living a vegan lifestyle can be tricky, especially when you desperately want to go all the way. Unfortunately, not all skincare brands are quite there yet–but the one's on this list make up for it by being cruelty-free.
Next to completely vegan beauty products, cruelty-free beauty regimes are the next best choice. This list will help get you up to speed if you aren't yet familiar with the best cruelty-free skincare brands.
The following brands are PETA-approved for vegans, which are devoid of animal products. Vegans don't even need to check the ingredients in these best cruelty-free skincare brands.
#1 Beauty Without Cruelty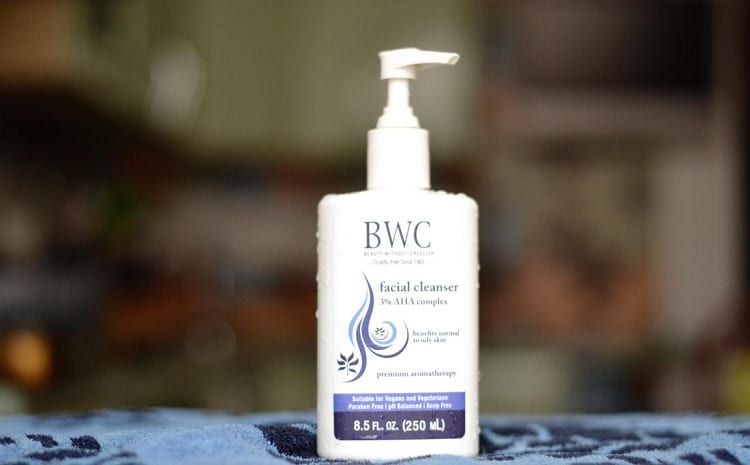 Beauty Without Cruelty is one of the oldest brands on the market, dating back to 1963 in the U.K. Vegans and other consumers who support a beauty range devoid of animal testing will find plenty of products in this range.
Everything from skincare products to hair care, styling, nail polish, and cosmetics is available from one of the oldest and best cruelty-free skincare brands on the market.
#2 Spectrum Collections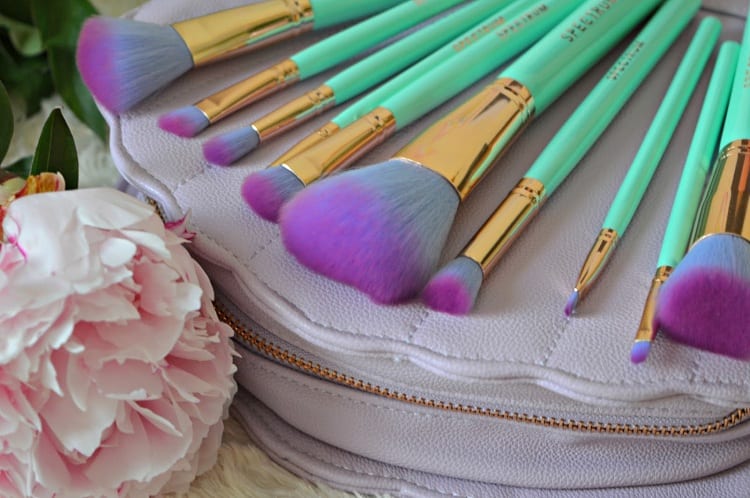 Spectrum Collections follows the Little Mermaid theme, including the Ariel and Ursula characters on a brush set and makeup cases and accessories.
Fans can expect to find a dinglehopper set in this collection, which is available in Ireland and the U.K.
Although not strictly a skincare range, you can purchase makeup and brushes from Spectrum Collections to enhance your beauty routine.
#3 7th Heaven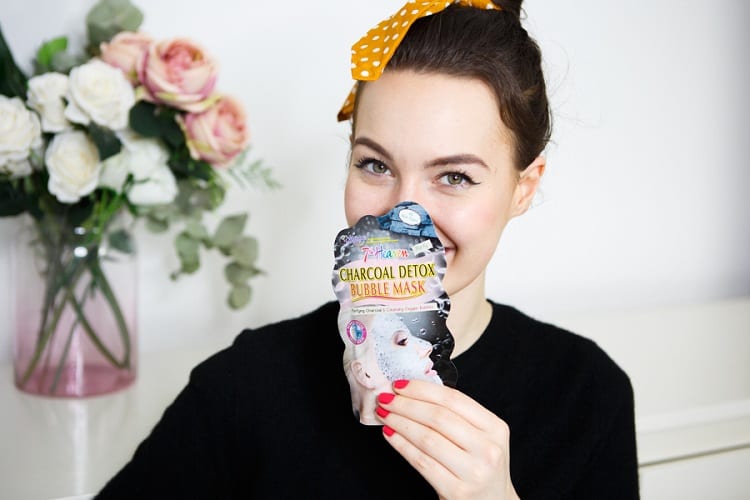 7th Heaven supplies anti-cruelty fans with a range of face masks that PETA fully supports.
Brand lovers can spoil themselves with face peeling masks, mud masks, one that is self-healing, and a sheet mask for facial beautification.
The brand includes a foot mask that can also apply to the hands if you want to take pampering a step further.
#4 Arbonne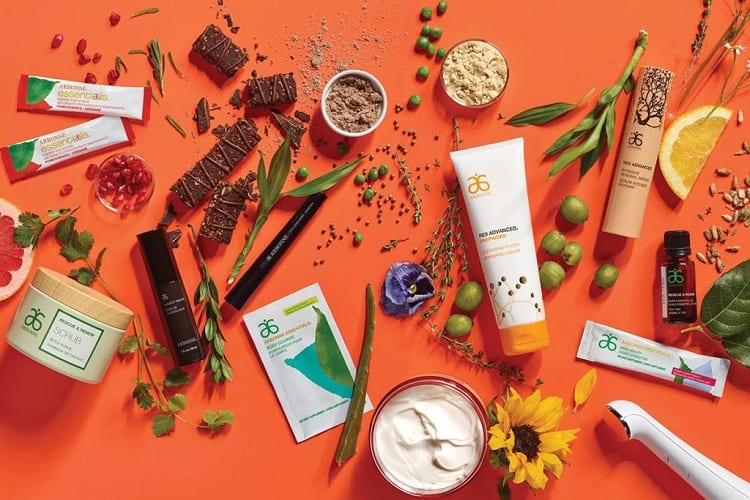 Arbonne is not quite as old as Beauty Without Cruelty. However, the brand began approximately 35 years ago and has firmly established itself as one of the best cruelty-free skincare brands on the market.
Consumers can get a range of skincare, haircare, makeup, nutrition, and bath and body products from this company.
None of Arbonne's products are animal-tested, proving that an anti-cruelty way of life is possible across the industry.
#5 MuLondon Organic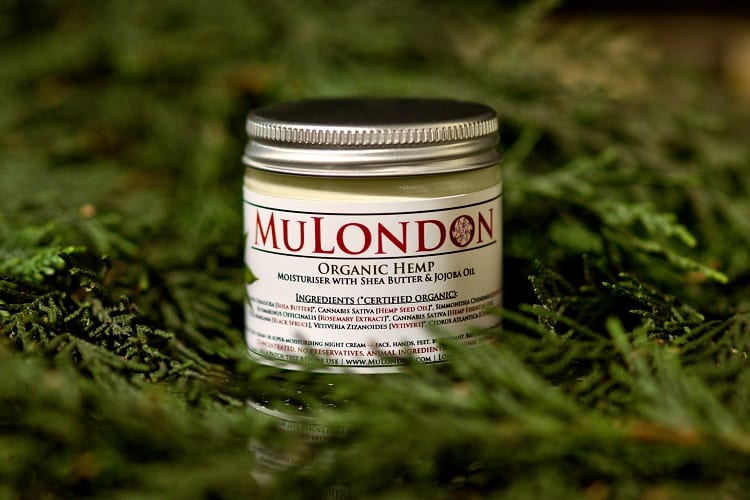 MuLondon Organic has developed a broad range of skincare products that include moisturizers for all skin types.
Similarly, you can choose from a range of cleansers to match your skin–all of which contain pleasing plant-based scents.
#6 Dr. Botanicals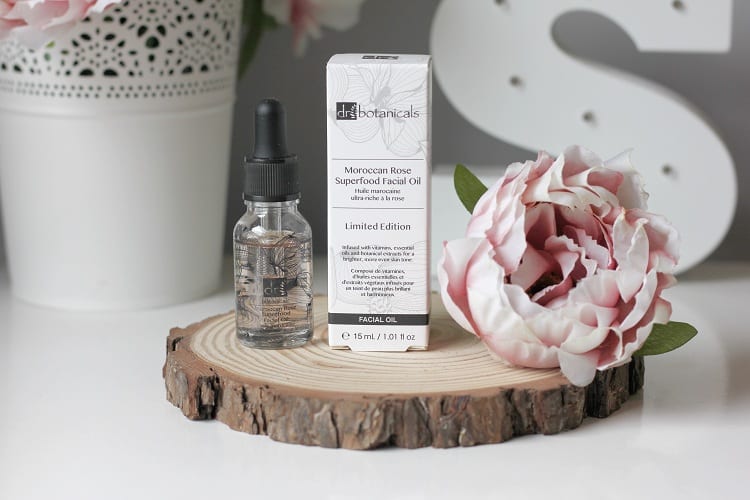 Dr. Botanicals is also a firm PETA Business Friend like 7th Heaven and many others.
Dr. Botanicals captures the vegan market's penchant for edible snacks and includes these in their skincare range. Fruity skin and eye serums are available.
Consumers can also pick and choose between facial and body skincare, among many others.
If you are looking at starting your cruelty-free journey or augmenting it, Dr. Botanicals is another of the best cruelty-free skincare brands you can try out.
#7 Alchimie Forever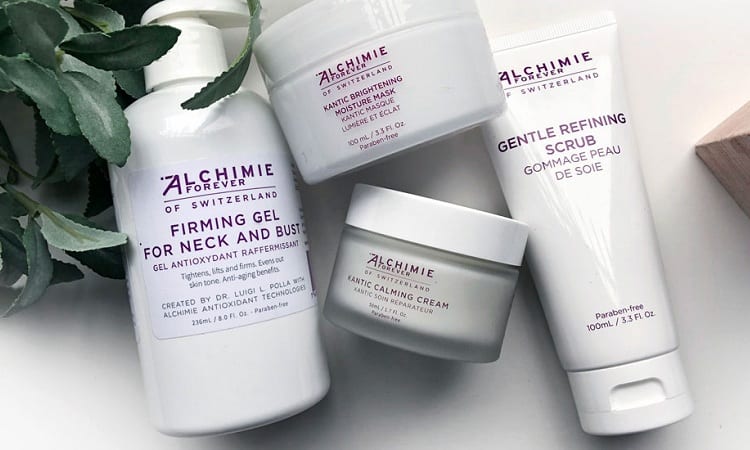 Who knows skincare and anti-cruelty better than female dermatologists from Switzerland? Alchimie Forever is entirely owned by women who know what they're doing.
You can source a broad selection of skincare goodies from this brand. You can also use these products confidently, knowing that the product formulations result from in-depth research for optimum outcomes.
#8 Nature's Gate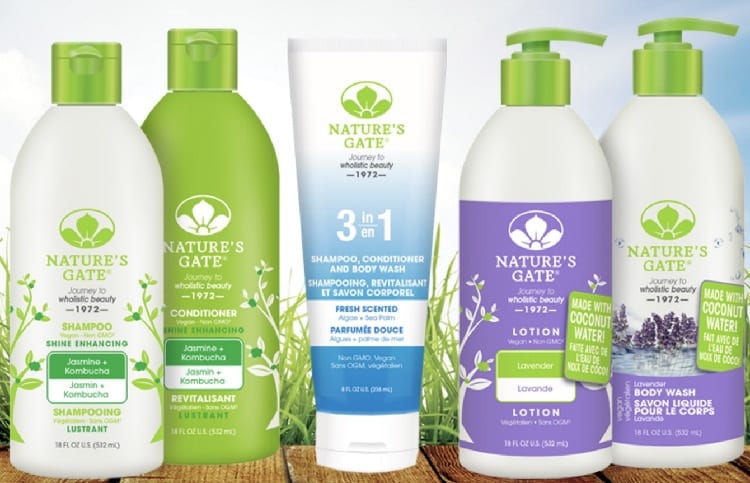 Nature's Gate delivers a comprehensive selection of the best cruelty-free skincare brands. You find skincare products, hand soaps, haircare, and kid's products in this brand.
Nature's Gate prides itself on developing personal care products that contain plant extracts, fruit ingredients, natural oils, and herbs. Brand items are also free of many chemicals that can harm nature.
#9 Pacifica
We include Pacifica in collecting the trusted best cruelty-free skincare brands available.
This brand encompasses natural perfumes, cosmetics, and skincare products such as moisturizers, cleansers, face washes, and many more to delight those who embrace vegan and anti-cruelty lifestyles.
#10 EcoTools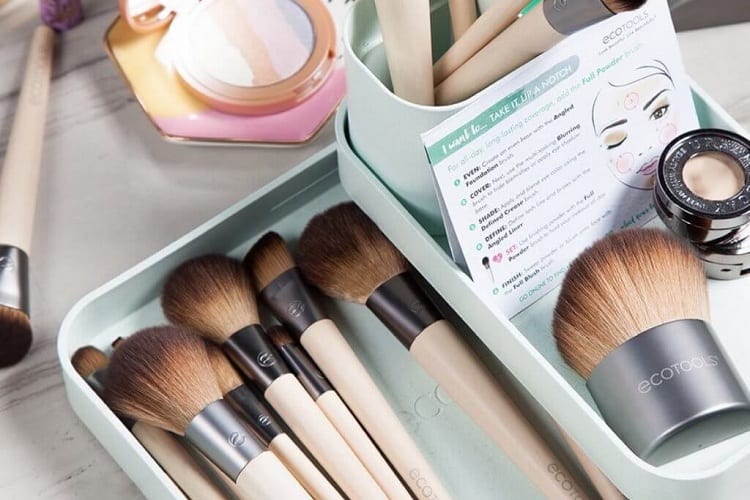 EcoTools is more about additional beauty products rather than primarily focusing on skincare. This company makes cosmetic brushes that don't contain any animal products.
Consumers can also browse bath and spa items, fake eyelashes, and hairbrushes from this brand.
#11 Billy Jealousy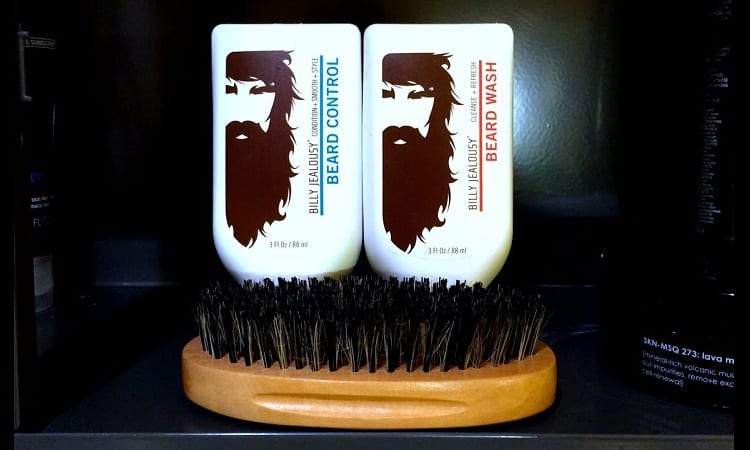 Billy Jealousy offers vegan, anti-cruelty beauty items exclusively for men.
Here, you will find pomades, beard oils, shaving creams, and skin fresheners. All products from this brand exclude animal ingredients.
#12 The Fanciful Fox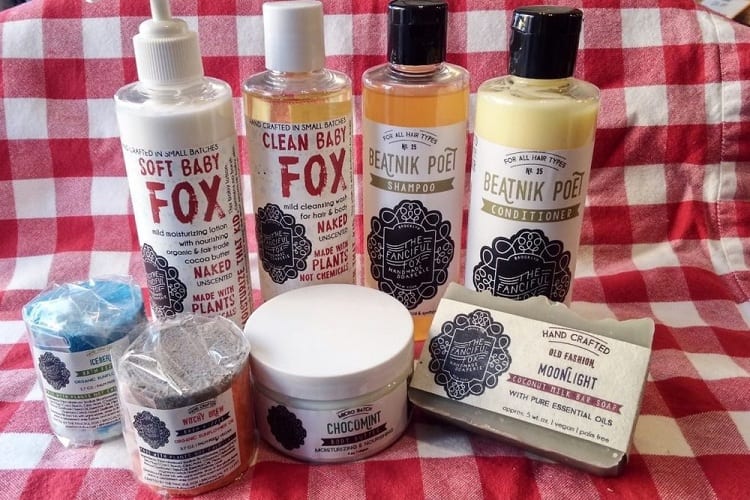 If you're into a complete product service of the best cruelty-free skincare brands that are homemade–this New York company is it.
Get your face scrubs and cleansers, bath products, delicious smelling soaps, and tasty lip balms here.
Baby products are also available that are gentle on your little one's skin, and you can purchase gifts from The Fanciful Fox for the discerning man in your life.
#13 Nanshy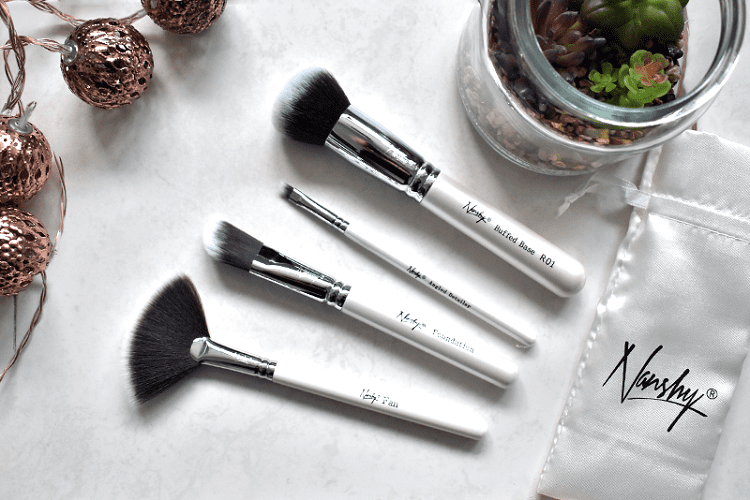 Nanshy boasts a broad selection of anti-cruelty tools to add to your beauty arsenal. Use this company's makeup brushes, sponges, and accessories to apply your skincare products.
Step out in confidence in the full knowledge that you are supporting a great cause with Nanshy products.
#14 skyn ICELAND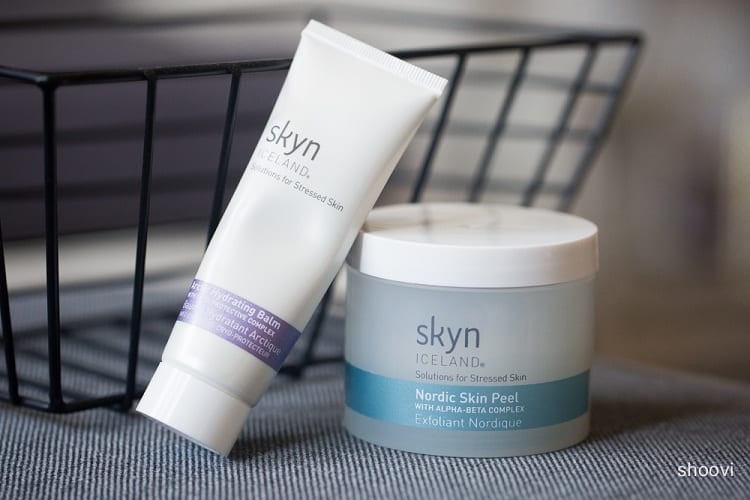 As the name suggests, all product ingredients come from the cold Arctic region. Expect to find marine ingredients (not animal), botanicals, and glacial water elements in this skincare range.
Your skin will benefit from the moisturizing, cleaning, and healing properties found in skyn ICELAND products.
#15 Per-fékt Beauty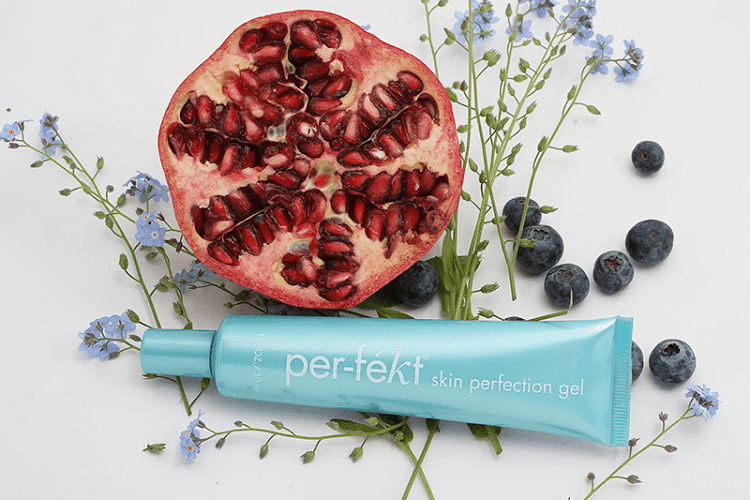 Hollywood is home to the concept of perfect beauty and is just one of the best cruelty-free skincare brands that you can support. Source creamy smooth skin lotions, body potions from this company's range.
Add eye and lip products to your beauty arsenal with a clear conscience from a brand intent on doing its part for the world.
#16 Sibu Beauty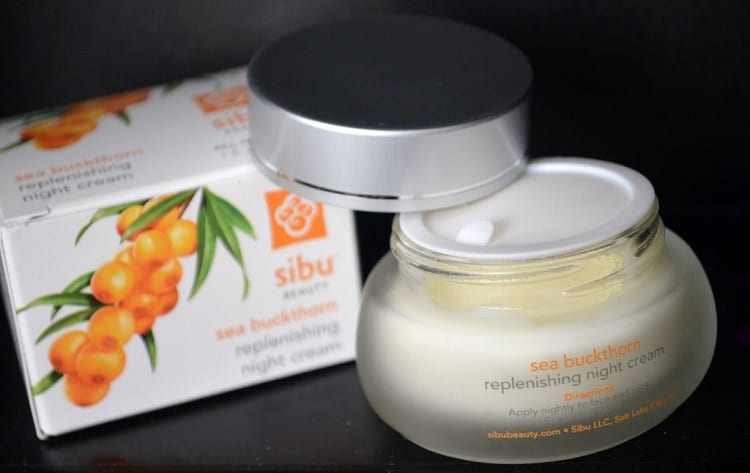 Sea buckthorn is rich in Omega fatty acids (3,6,7,9), which comes from the Himalayas.
Include a touch of Tibet in your skincare regimen with a selection of skincare formulations that will leave your skin feeling ten years fresher.
#17 Sparitual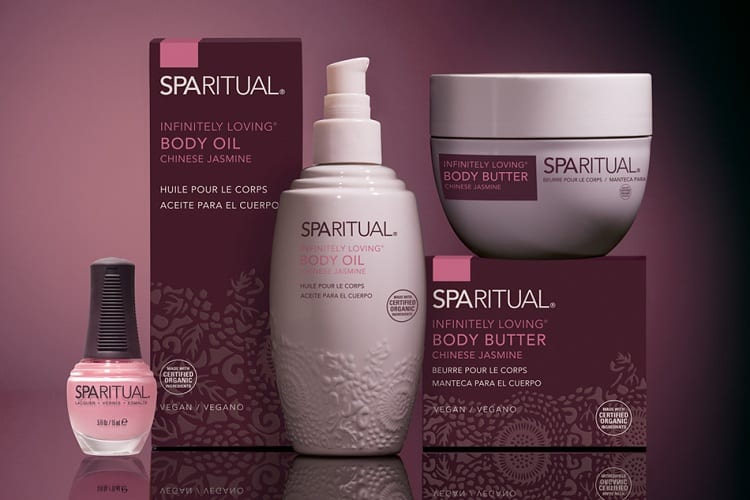 Treat yourself to a full-on home spar with the best cruelty-free skincare brands such as Sparitual. Sparitual permits you to combine personal hygiene with a spiritual, meditative experience.
Choose the correct product line for yourself and revel in this skincare range's healing properties for the young to the mature. Spoil yourself with delightful nail treatments and nail lacquers to round off your 'me-time.'
Now, we move on to the best cruelty-free skincare brands that are not necessarily suitable for vegans. These brands concentrate on using ingredients that do not involve animal cruelty but may contain some animal products.
#18 Odacité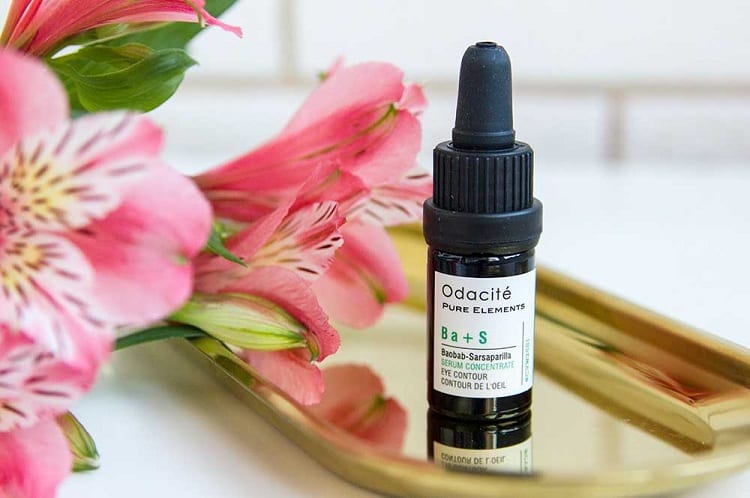 Odacité is completely anti-cruelty and fit for vegan use. Odacité also differentiates its skincare offering by catering to a niche market that experiences skin problems.
Instead of opting for chemicals to treat skin issues, you now have a natural alternative that is kind to nature and your skin.
Odacité produces plant oil serum concentrates in miniature bottles to treat skin conditions. If you experience clogged pores, have dry skin, or pigmentation issues, you're in luck.
Add the correct serum to your skincare ritual daily and watch as the goodness of plants clears up your skin.
#19 Starface
Use the Starface Hydroface product to get rid of spots quickly.
Starface initially made its brand known with Hydroface, but you can now access a comprehensive collection of the best cruelty-free skincare brand products for yourself.
If you want to add a spark of fun to an effective skincare routine, Starface is your go-to brand.
#20 Pai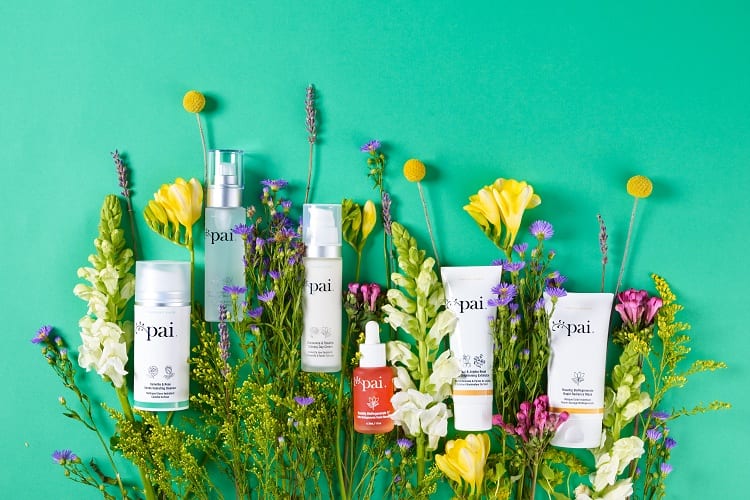 Pai offers everything you could want in the best cruelty-free skincare brand. You can browse through the list of ingredients in each product on the company's website.
You can also purchase a vast range of skincare and other Pai products, making the vegan and anti-cruelty lifestyle convenient for all consumers.
#21 NÁU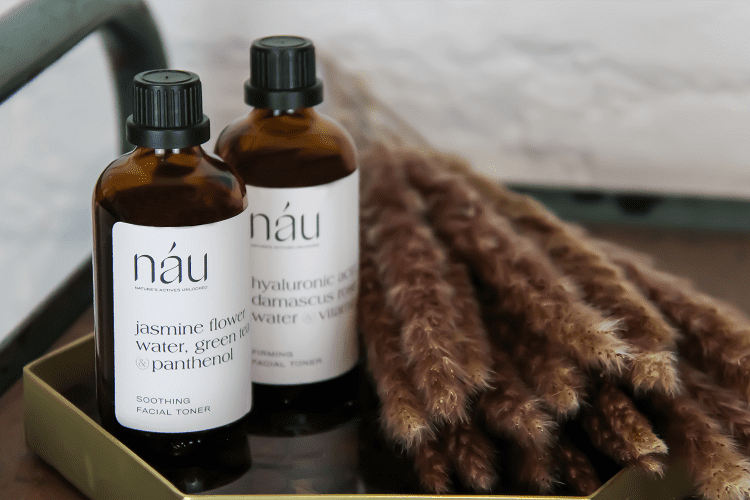 Start your vegan skincare philosophy 'NÁU' rather than later. NÁU or nature's actives unlocked, harnesses all the plants' goodness through a healthy cold-pressing method.
They extract concentrated plant oils, which then go into specifically formulated skincare products to offer you the best of nature. If you aren't averse to spending a little extra on your skin, NÁU delivers excellent beauty benefits.
#22 Kylie Skin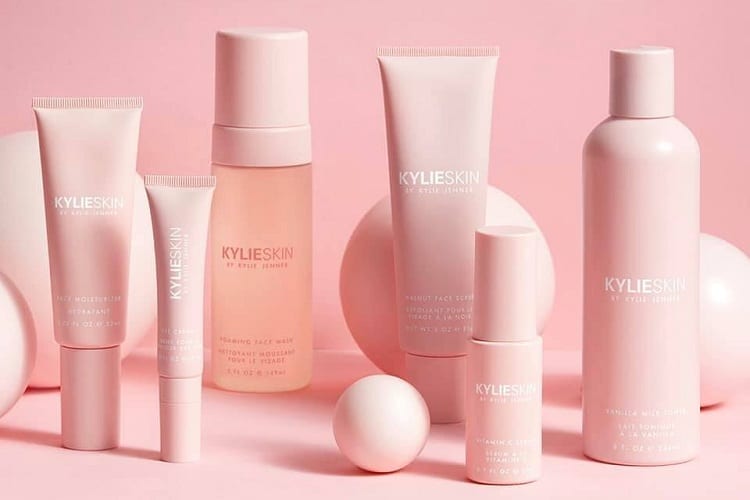 Kylie Jenner's vegan range has skyrocketed to success, much like her other projects. Invest in stunning makeup and a skincare range that has Hollywood abuzz.
This best cruelty-free skincare brand is 100% suitable for vegans, giving it the unique selling point that most people favor today.
Indulge yourself with vitamin-enriched serums and youth-boosting moisturizers for a skincare routine for life.
#23 BYBI Beauty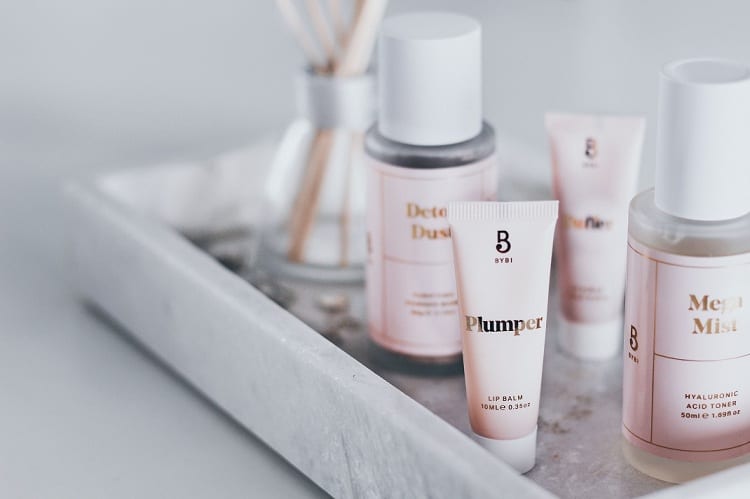 Both anti-cruelty and fully aligned with vegan principles, BYBI Beauty has a small skincare selection that highlights quality.
Combining beautiful packaging and products is a sure winner for this brand which is a firm favorite with vegans.
The brand is also so attractive that it appeals to many non-vegans, demonstrating plants' power in more ways than one.
#24 PLANT Apothecary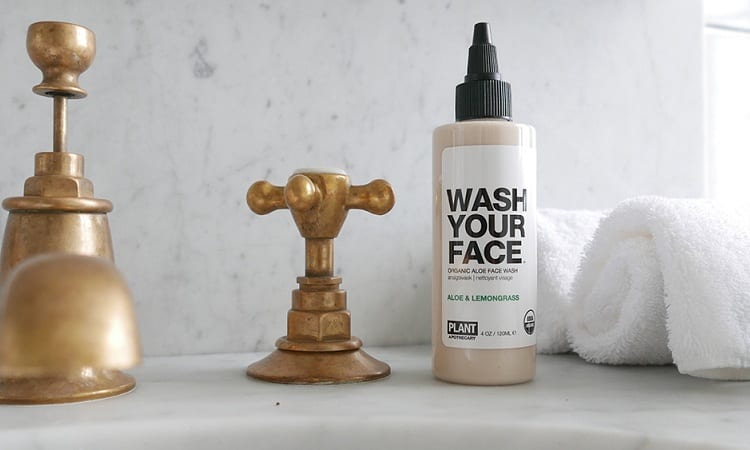 Apothecary is an outdated, ancient word that describes old chemistry and healing. It also represents ancient wisdom and using plants and natural products for healing.
You can rely on this best cruelty-free skincare brand to be elegantly packaged and contain high-quality products.
Don't be anxious about trying something new, as the essential oils in this skincare brand comprise natural healing properties. You will love what these products do because their ingredients will nurture your precious skin as you need them to.
#25 NARLOA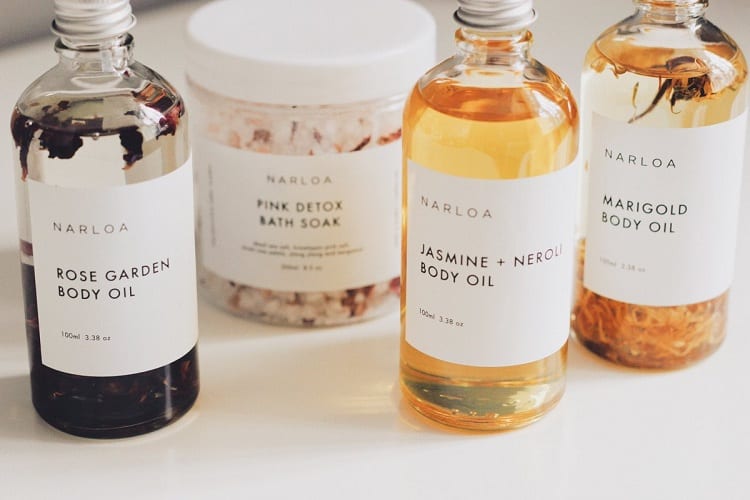 Narloa is synonymous with pink. Since its inception and pink detox bath soak, the rose tint has become its signature color.
Even though this brand concentrates on making products in small batches, you can still access its delightful skincare and body care products.
The toner is made from rose water which remains a favorite together with the original bath soak.
#26 SkinOwl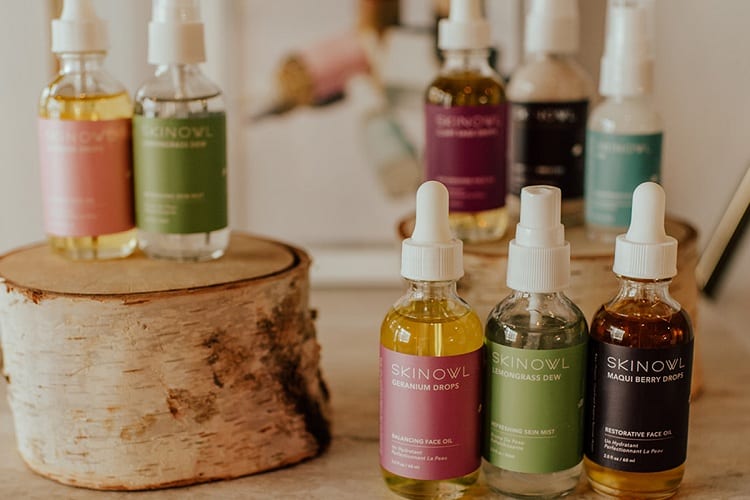 SkinOwl embraces one of the unspoken principles of veganism by using minimalism as a unique selling point. With this best cruelty-free skincare brand, you get to experiment with their capsule collection.
The capsule collection comprises plant-based beauty oils to nurture the skin around your eyes and neck. You can also source a range of body care beauty oils to round off your self-nurturing routine as you look after animals' wellbeing.
#27 Kyalli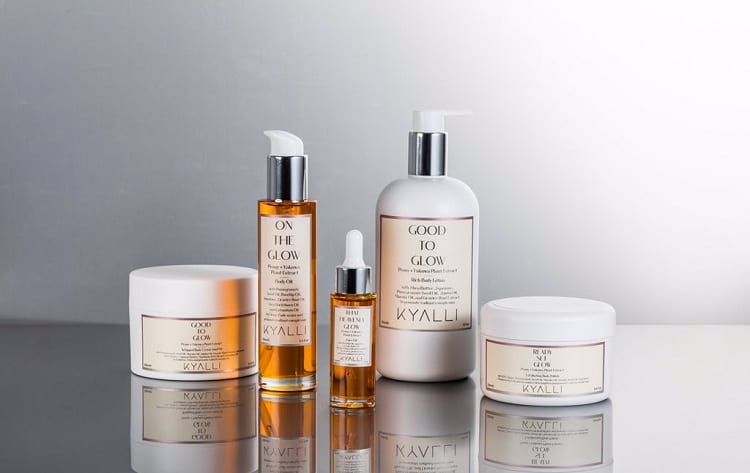 Kyalli skin is youthful rejuvenation in a bottle. If you want to re-capture a healthy glow for your skin, then use these products for facial and body skincare radiating wellbeing.
Purchase skin lotions and body scrubs that produce an all-over glow that leaves you feeling healthier than ever before. What's more, you can enhance your inner radiance with an external, subtle luminosity.
#28 Neighbourhood Botanicals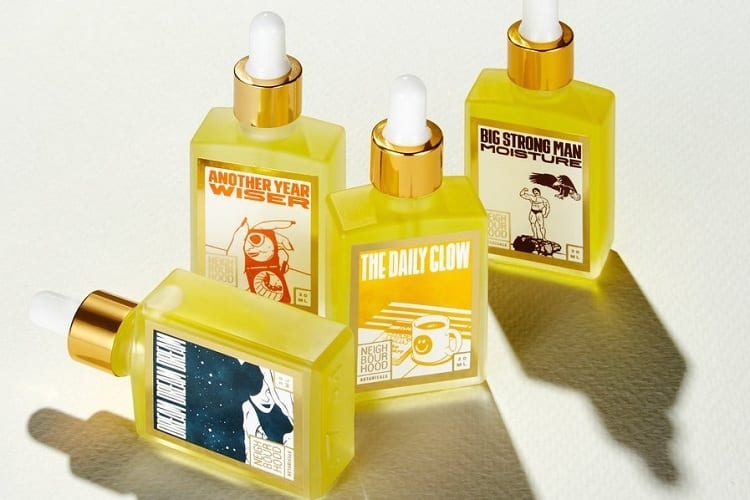 Neighbourhood Botanicals concentrates on another niche for vegan and best cruelty-free skincare brands. Source products that are entirely suitable for vegans who value face oils that work.
Whether you have dry skin, skin that is oily, or problematic in other ways, nourishing plant-based skin oils will bring your pH balance back to where it should be.
Additionally, this independent brand uses glass packaging and beautiful designs for its cleansing and problem-skin essential oil products.
#29 Evolve Beauty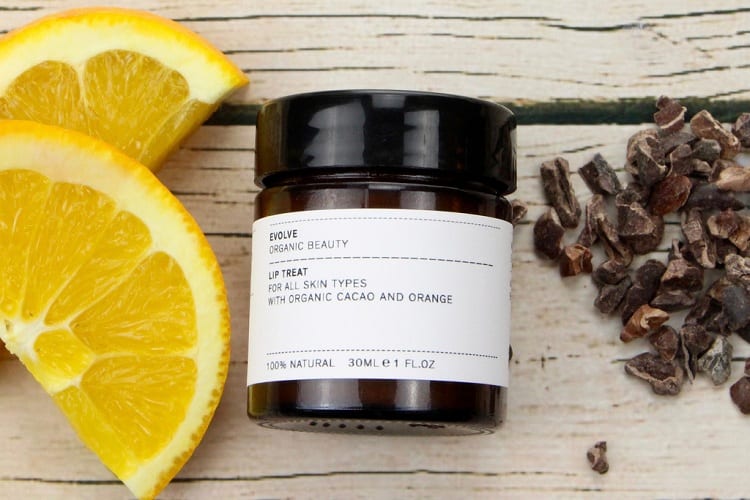 If you want to test the best cruelty-free skincare brands on the market, then give Evolve Beauty a shot.
You will find that this company's skincare range leaves out unpleasant synthetic chemicals, preferring to invest more in a natural beauty range.
Vegans can safely use this skincare range which is effective and available at mid-range prices.
#30 Monday Muse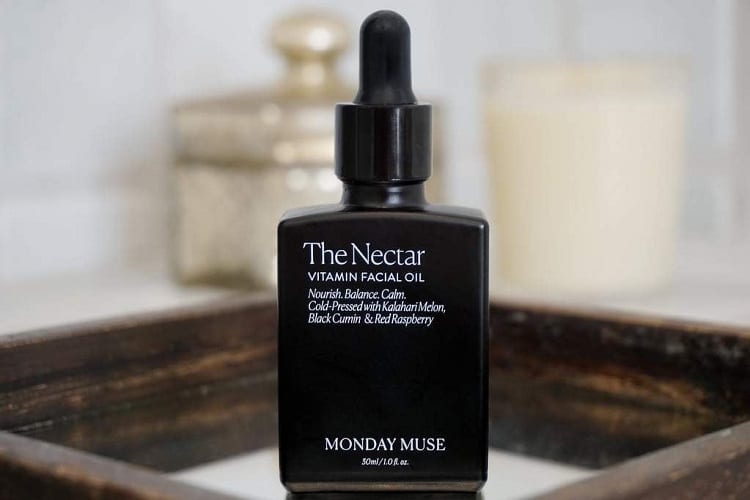 Recover from a busy weekend with the black cumin-prickly pear seed-infused facial oil with its therapeutic properties. As the flagship product in this line, The Nectar's cold-pressed plant oils are set to revive tired, stressed skin.
As a new, best cruelty-free skincare brand on the market, Monday Muse is set to grow and continue catering for vegans and anti-animal cruelty fans.
#31 The Glowcery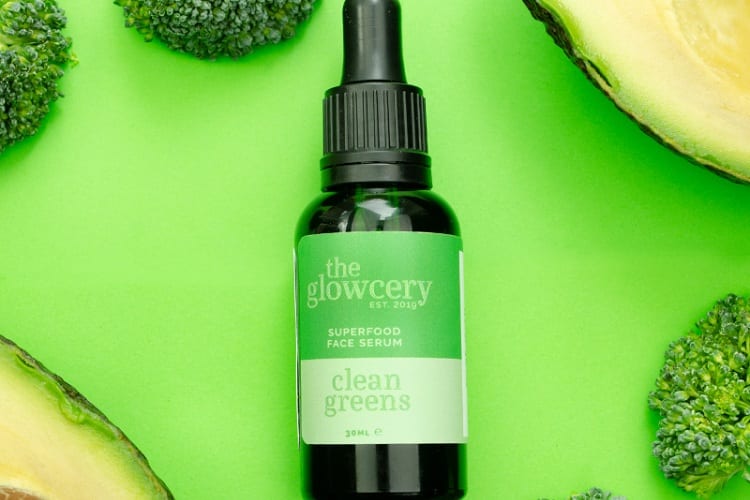 Superfoods involve harvesting young plants to gain nutrient-rich ingredients that go into caring for your skin.
Choose from Superfood Serum Facial Oils, a Skinfood Basket selection, and Superfood Lip Juice products to enhance your natural beauty.
Endnotes
Support the global drive to support cruelty-free, sustainable products. Be an active, conscious consumer who values quality and consciousness on all levels.
Support the best cruelty-free skincare brands because when you know better, you make better choices.
Resources: