World Vegan Day is an exciting event celebrated annually by vegans worldwide on November 1. Veganism has become quite the trend these days for various reasons.
Veganism motivates people to live a healthier lifestyle and serves as a commemoration for animal welfare and the environment.
Celebrating World Vegan Day is an enjoyable time for family and friend gatherings. Furthermore, you get to share your personal views and love for animals and the environment during this time.
Planting a tree, attending stalls, or donating, the activities are endless and fun!
The History Behind This Influential Day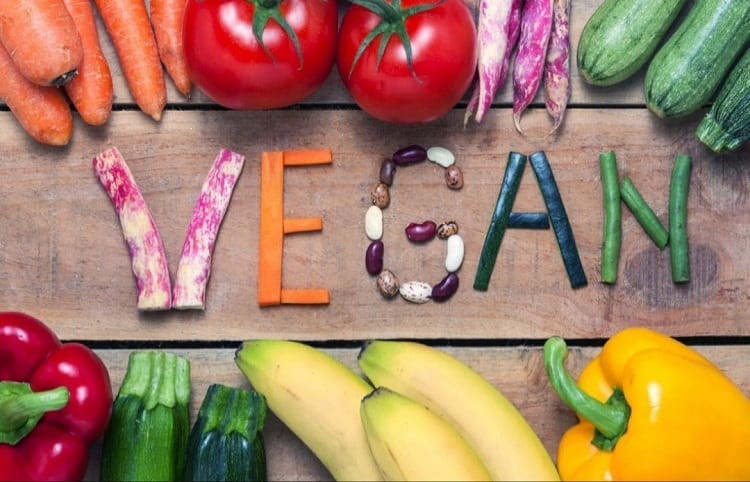 World Vegan Day is an annual event established in 1994 by Louise Wallis, then Chair of The Vegan Society in the United Kingdom, celebrated by vegans worldwide every November 1.
November 1 is the day to commemorate the 50th Anniversary of the organization's founding. This day is also the time to celebrate the coining of the term "vegan" and "veganism."
The Arab poet al-Maʿarri is one of the earliest known vegans who was also well=known as Abulola Moarrensis.
Apart from being a poet and many other things, Abulola Moarrensis advocated social justice living a secluded and ascetic lifestyle.
Asceticism is a lifestyle of abstinence from self-desires. This lifestyle would explain why he was vegan.
Abulola Moarrensis neither desired the slaughtered flesh nor the white milk of a mother intended to sustain her young.
According to research, veganism dates to the ancient Indian and eastern Mediterranean societies, which is around 1500BCE!
There are many activities celebrated on World Vegan Day that benefit both vegans and the natural environment surrounding us.
To name a few, World Vegan Day is famous for its social and family gatherings where what is known as "potluck" takes place.
This "potluck" is where family and friends share different recipe ideas and food dishes.
This activity makes the day rather enjoyable and enlightening regarding the many different food options available to vegans. Veganism is an extreme form of vegetarianism.
The difference between vegetarians and vegans is that veganism excludes all meat, seafood, and dairy products, whereas vegetarianism only excludes meat products such as meat, poultry, fish, and seafood.
Let's examine the best ways to celebrate World Vegan Day and a few pros and cons.
Best Ways To Celebrate World Vegan Day
So, November 1 is World Vegan Day and the start of World Vegan Month. During this time, you will notice that almost everyone celebrates all things plant-based and the benefits of being a vegan.
The focusof World Vegan Day and Vegan Month is on saving the planet and being kind to animals and your health.
Whether you are a vegan full-time or just looking to try something new, World Vegan Day is among us, so here are some best ways to celebrate!
#1 Social gatherings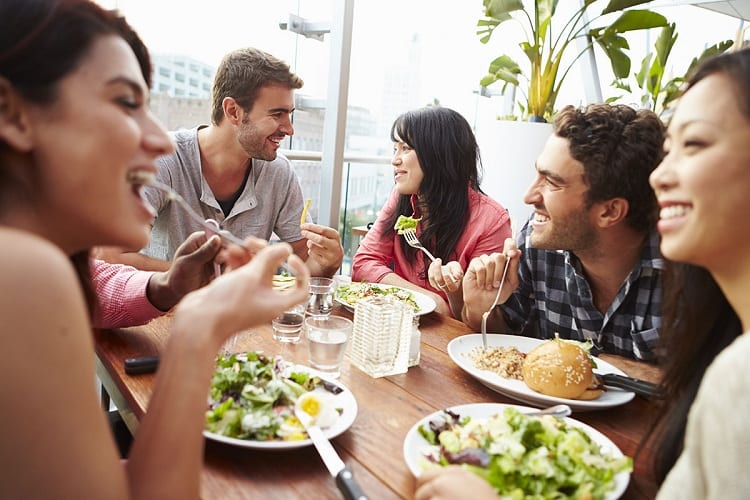 Not only do we enjoy get-togethers and being social with our loved ones, but social gatheringscan also be a fantastic way to get some quality time in as well as an opportunity to start a conversation about veganism.
Visiting a plant-based restaurant or even hosting a "potluck" buffet where everyone can bring a vegan dish for all to share are also great options to arrange a fun-filled social gathering to celebrate World Vegan Day.
#2 Visiting your local sanctuary
There is no prouder moment than to celebrate World Vegan Day at one of your local sanctuaries, paying tribute to rescued animals from horrifying situations.
To make the best of this experience, one should try to take a non-vegan family member or friend along to share in the liberation of abused animals.
#3 Social media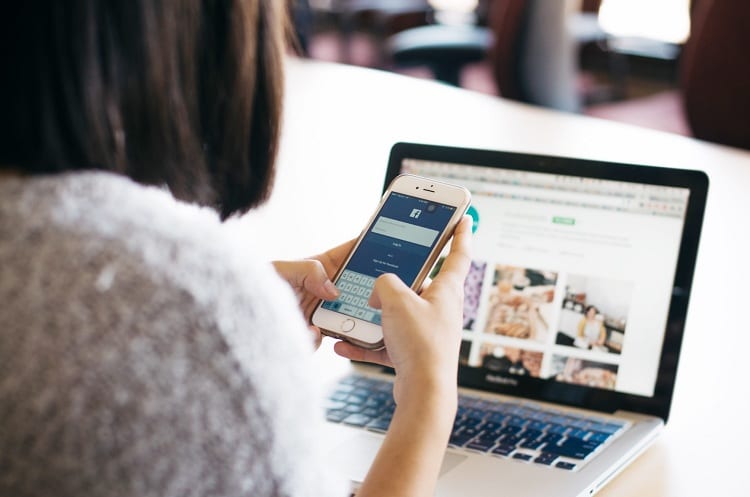 Share your opinionand views on social media as to why you are proudly vegan. Facebook, Instagram, Twitter, and other platforms are undoubtedly the way to go if you would like to extend your opinion to the world.
Posting your story about why you became vegan could inspire the next person out there. Sharing your recipes online or creating an engaging blog are great ways to attract existing or even non-vegans.
#4 Plan a vegan trip abroad
No better time to take a vegan trip abroad, without a doubt, would be World Vegan Month.
Here is a guideline of the top 10 vegan countries in 2020
United Kingdom
Australia
Israel
Austria
New Zealand
Germany
Sweden
Switzerland
Canada
Ireland
One of the most gorgeous cities is Tel Aviv in Israel, officially recognized as the 'Vegan Capital of the World.'
However, according to Google trends, analysis reveals the updated list of best vegan countries.
These are the top 5 trending cities in the world:
Portland
Edinburgh
London
Amsterdam
Bristol
All outstanding areas!
#5 Donate to any vegan organization
Please follow this link to support the Animal Welfare Institute with a donation.
Does World Vegan Day Make a Difference?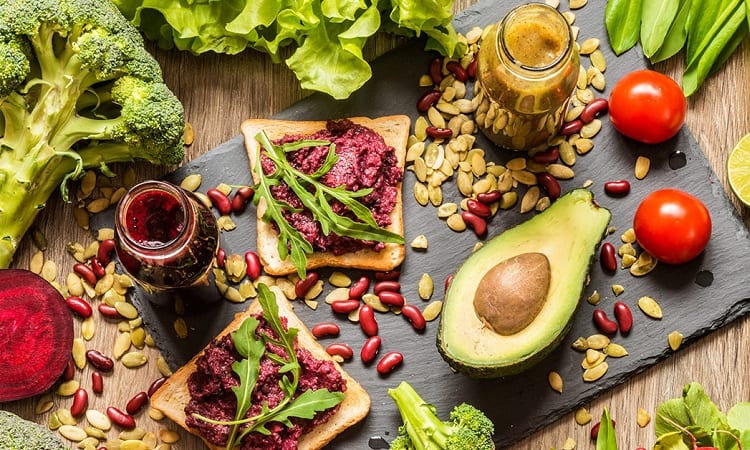 Google Trends reveals that the popularity of veganism is at an "all-time high, surpassing the prior all-time high registered in 2019," in other words, veganism is now twice as popular as it was just five years ago.
According to research, these statistics do not show any sign of decreasing.
It is fascinating to see how the markets have changed since the impact of the latest worldwide pandemic, the Coronavirus, known as COVID 19.
Research shows that COVID 19 has influenced consumers to increase their plant-based foods and decrease their meat intake. Click here to read previous findings and compare them to 2020.
However, on the contrary, being a vegan or switching over to veganism is not something that one can do overnight. There is quite some detail that requires your knowledge and attention before considering your decision.
Veganism is a diet that is mainly plant-based with zero meat and dairy product consumption. With this in mind, your diet will most likely lack a lot less saturated fat.
A lack of saturated fats causes a risk of higher cholesterol levels and increases the risk of heart diseases.
Things To Consider Before Switching Over To Veganism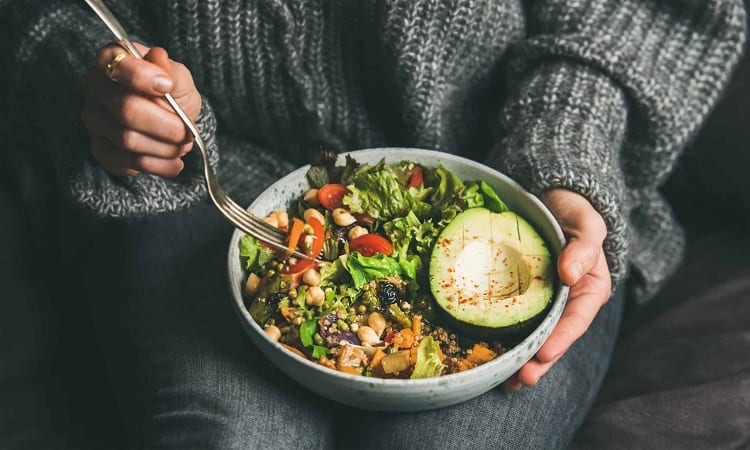 You will require a plan to gradually transit into becoming a vegan as this is not something one can do overnight. Making all changes at once may bring you right back to square one, where you originally started. Instead, make one dietary change at a time.
It is not viable to completely stop eating chicken and eggs at once, as it may backfire. Instead, decrease your intake of each product one by one over a few days.
Unfortunately, you will be at ongoing risk of lacking certain micronutrients essential for your body by eliminating food groups from your diet. Switching over to veganism may lead to deficiency in calcium, vitamin D, vitamin B12, protein, and zinc. Your food product intake would have to be analyzed critically to supplement these missing nutrients. Reading food labels and verifying ingredients should become habitual. Even if a food item is suitable for vegetarians, it doesn't mean it is ideal for a vegan diet. Therefore, it is vital to know the difference.
Like any other diet, your body will go through some changes, and you will tend to experience mood swings, irritability, and feel a little grumpy due to hunger. Do not despair; being vegan does not mean there are little to no food choices; you will need to find suitable alternatives. For example, replace scrambled eggs with scrambled tofu and honey with plant-based sweeteners. Explore the multitude of other plant-based substitutes (see the vegan replacements list below). It is also meaningful to make a list of vegan and vegan-friendly restaurants within your vicinity before making the big switch. A list will help with food planning at home or for those days that you may feel like having a meal outside of home and work.
It is imperative to drink a lot of water during your transition, considering that you will be consuming many fiber-rich foods. Your body cannot solely break down the fiber in food and absorb it from your digestive tract into your bloodstream; therefore, it is imperative to drink plenty of water to help facilitate easy digestion of fiber.
Vegan Replacements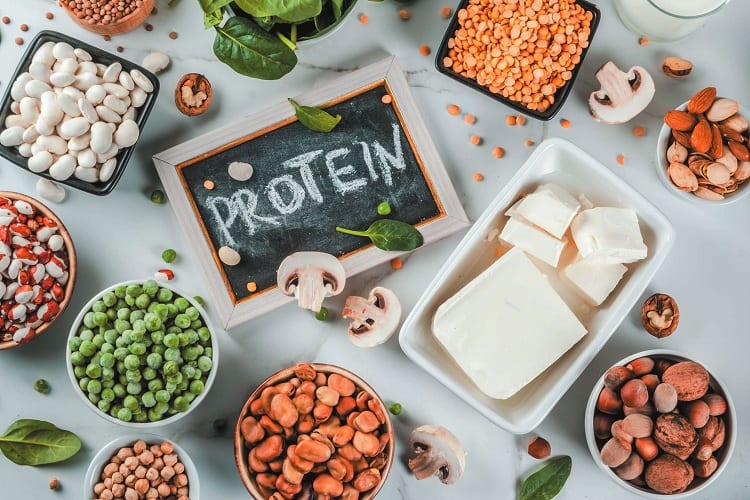 EGG SUBSTITUTES
Applesauce
Banana
Purees
Silken Tofu
Egg Replacers
Aquafaba
Water and Chai/Flax Seeds
milk substitutes
Tofu and Tempeh
Beans
Eggplant
Mushrooms
Jackfruit
cheese substitutes
Tofu Cheese
Nutritional Yeast
Cashew Cheese
Potato cheese
Carrot cheese
meat substitutes
Soy Milk
Hemp Milk
Rice Milk
Coconut Milk
Honey substitutes
Agave Nectar
Maple Syrup
Coconut Nectar
butter substitutes
Coconul Oil
Vegetable Oil
Plant-Based Butter
The choice is yours!
Conclusion
Veganism can be an excellent opportunity to learn more about nutrition and cooking to improve your lifestyle.
It is neither as complex nor as bad as what people make you think, nor does it make you sick or weak as suggested.
Many plant-based substitutes exist out there;just do sufficient research and proper planning.
Veganism is simply a personal choice and decision to protect your personal views and improve your health.
If you plan to switch over to becoming vegan, it is, however, appropriate to consult your dietician just to be on the safe side.
Resources: