Many people are becoming more conscious about what they eat and how they live as both choices impact the environment. The age-old question about the vegan vs. paleo diets is frequently considered when making a change for the better.
Some people immediately want to cut animals out of their diets for anti-cruelty and health reasons.
Others are hesitant about leaving their meat-eating habits altogether despite the health warnings of overeating fatty, red meat.
It is helpful to understand the vegan vs. paleo dietary requirements to make an informed decision before jumping in headfirst.
What Is Paleo?
The paleo diet emanates from the Palaeolithic period over 2 million years ago. The Palaeolithic period is synonymous with the first human-made tools, the ability to light fires, and rock paintings.
Humankind were hunters in that period, eating what they could catch and kill and plants that they could eat.
Farming with animals and crops only began approximately 10,000 years. However, there is evidence of people eating ancient grains around 30,000 years ago.
Followers of the paleo diet believe that the human body is not designed to consume farm foods such as grains, legumes, and dairy products.
Neither should people consume dairy products as the evolution of the human body cannot cope with farm foods, let alone those that are highly processed.
Paleo enthusiasts follow a diet like the ancient hunter-gatherer lifestyle because they believe it is healthy.
They also believe that eating foods outside of what was readily available over 2 million years ago is why so many people suffer from diseases.
If you want to subscribe to the Paleo diet, then you will typically only eat what was available in nature. Paleo foods today include:
Lean meat, preferably venison.
Fish
Fruits
Nuts
Seeds
Anyone on the paleo diet should avoid the following foods because these only became available when farming started:
Grains
Legumes
Dairy products
Scientific studies support various health benefits of following the paleo diet. People can expect to lose weight, lower their fasting blood sugar levels, and reduce belly fat.
Other benefits of pursuing the paleo lifestyle include lower blood pressure, less inflammation, improvements in insulin levels and maintenance, and reduced risk of developing a chronic disease.
Several studies, however, question the benefits of the paleo diet and the relevance of studies, claiming that small study results are not empirical evidence.
Proponents are, however, confident of the health benefits of following the paleo diet and its direct contribution to reductions in diabetes, heart disease, and obesity.
There are more minor similarities than differences between the paleo and vegan diets, with followers of each claiming significant benefits.
Before you study the details involved in the vegan vs. paleo debate, it is good to understand the basis of both diets and which resonates best with you.
Which Is Best? Vegan vs Paleo?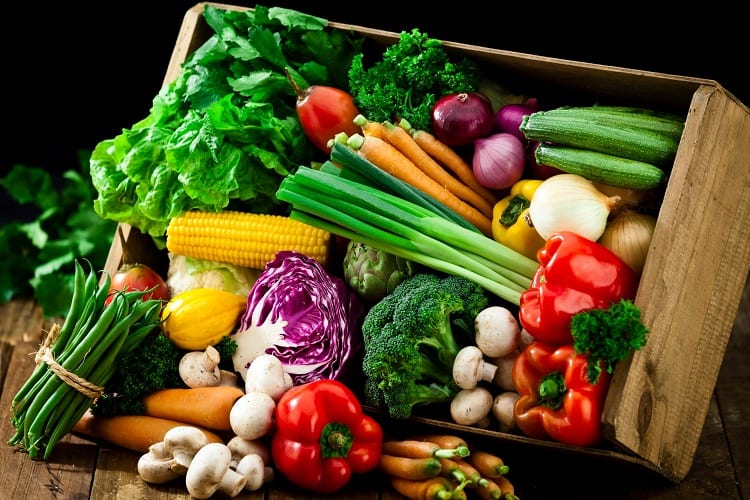 If you want to improve your health changes, lose weight, or change your diet for moral reasons, it is best to understand the differences and similarities in the vegan vs. paleo diets.
Only once you appreciate the requirements of each of these diets will you be able to decide which is best for you.
Comparing the two diets will give you sufficient information to determine whether you are after a complete lifestyle change or whether you want a temporary dietary change.
Your goals for altering eating habits are a good starting point to make this choice.
If you want to alter your eating habits to improve your health, lose weight, or moral reasons, it is best to understand the differences and similarities in the vegan vs. paleo diets.
Only once you appreciate the requirements of each of these diets will you be able to decide which is best for you.
Comparing the two diets will give you sufficient information to determine whether you are after a complete lifestyle change or whether you want a temporary dietary change.
Your goals for altering eating habits are a good starting point to make this choice.
Similarities
In the vegan vs. paleo dietary philosophy, both eat plants.
Neither of these groups will eat dairy products because vegans avoid animal-based products and because paleo followers believe that dairy products only became available due to farming around 10,000 years ago and are not beneficial for human health.
Both the vegan and paleo diets include fruits, vegetables, nuts, and seeds.
Differences
Veganism began in the 1940s to stop animal cruelty, instead choosing a plant-based diet. This anti-animal cruelty quickly developed into a lifestyle that excluded sentient animal life and its byproducts.
The paleo diet advocates eating lean meat and some animal byproducts such as eggs since these formed part of the caveman diet over 2 million years ago.
Veganism is a philosophy that extends beyond eating habits to exclude all animal products from human use.
The paleo diet limits its philosophy to eating foods that were available in the paleolithic period, which supports the view that people are essentially carnivorous and must consume meat to be healthy. Vegans support an exclusively plant-based diet that is absent of animal cruelty in any form.
Paleo diet enthusiasts exclude processed foods from their diets as these did not exist in the past. In contrast, vegans consume processed foods, although stricter vegans will avoid these food sources.
Anyone who pursues the Paleo diet will not consume sugar, but vegans eat sugar because it comes from plants.
Vegans eat grains, legumes, and processed foods–although some vegans will exclude processed foods from their diets. Paleo fans avoid grains and legumes.
The paleo diet is founded on people's health and dietary needs for health purposes.
The vegan diet is based on the moral philosophy of protecting all non-human animal life.
Paleo supporters allow animal testing for various reasons while vegans do not.
The Vegan VS Paleo Philosophy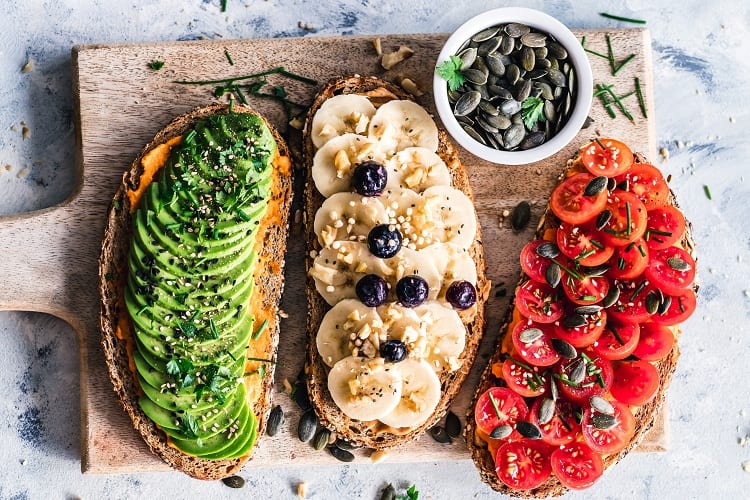 Vegans see all conscious life as a 'no-go' zone for consumption. Originally, vegetarianism began in the early 1940s to protect animal life.
This philosophy soon underwent a complete transition to veganism to exclude all animal life and products from human consumption.
Vegans avoid all animal products or byproducts to the extent that their clothes and furnishings must be guaranteed to be free of animal products.
The paleo diet supports the eating habits of humans in the paleolithic era. They see the natural foods available at the time being conducive to human health.
Any animals, birds, or fish they could catch in the past were suitable for everyday consumption. Similarly, any plants that they could gather for eating in the past are beneficial for health today.
Health Concerns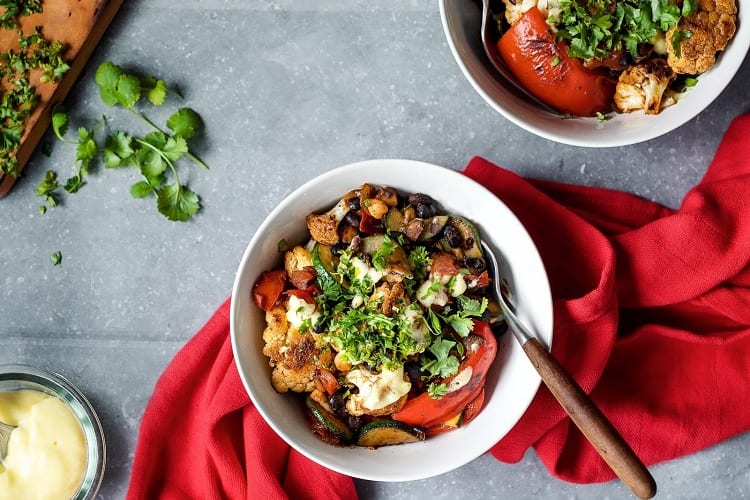 Vegans believe that it is much healthier to eat a plant-based diet than one which contains meat. However, you must follow a well-balanced vegan diet to get all the proteins necessary for a sustainable diet.
Unless the vegan diet is adequately balanced to provide all proteins, you may suffer from nutritional deficits. To make up for a low protein diet, vegans must resort to soy milk to acquire their protein needs.
The vegan diet is beneficial because it avoids red meat and dairy's fat content while providing healthy fiber quantities. Because of the rich source of plants, vegans usually consume a rich diet in vitamins and minerals.
A significant drawback of the vegan diet is the consumption of processed foods. Eating processed foods is allowable but negates the many benefits of eating fresh foods because they promote toxicity in the body.
Similarly, eating sugars contributes to inflammation, obesity, and possibly chronic disease.
The paleo diet consists of a high protein and fiber content and avoids processed foods. Paleo supporters can access lean meats and restrict consumption of refined foods, which is beneficial.
However, many people criticize the paleo diet as it is impossible to determine its reality in the paleolithic era.
Which one is for me-vegan vs. paleo?
One of the best ways to determine the best path for you between the vegan vs. paleo options is to examine your reasons for wanting to change. You may believe that your health will benefit from changing your eating habits.
Or you may be searching for a lifestyle that addresses a broader set of principles such as anti-cruelty to animals.
You may want to lose some weight by making a temporary change rather than a permanent one.
Once you evaluate your reasons for altering your eating habits, you will be in a better position to determine the best route for you between the vegan vs. paleo debate.
#1 Health reasons for the vegan vs paleo choice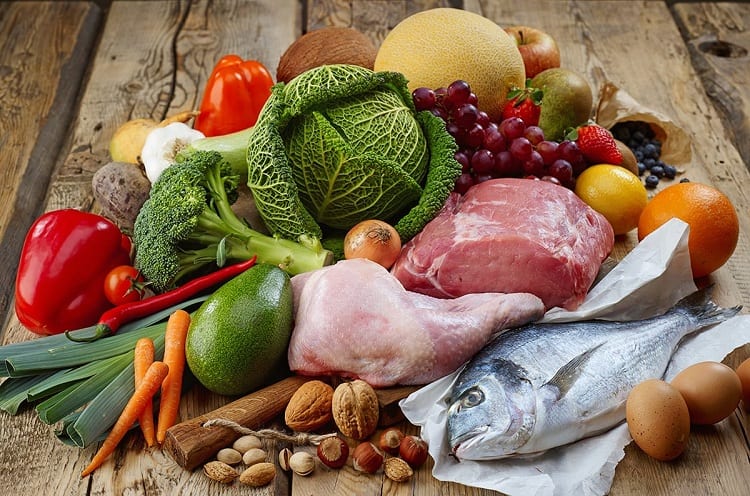 Many people want to adjust their eating habits for health reasons. The modern diet contains processed foods, insufficient fiber, fast foods, GMO foods, fatty meats, fish high in mercury levels, excess sugar, and chemicals.
All these elements and many more add to poor health. People were never meant to digest and process preservatives. People's digestive systems work better when they include sufficient natural fiber in their diets.
Current eating habits frequently exclude vegetables, fruits, and grains in favor of processed foods, adding to the risk of obesity and chronic diseases.
You may want to clean up your diet by cleaning out your system. If this is the case, the vegan diet is high in natural fibers found in vegetables, fruits, nuts, legumes, and grains.
The paleo diet is similarly rich in fiber. If you want to make a temporary or permanent dietary change for health reasons, you can choose veganism or the paleo diet to follow healthy eating plans.
#2 Do you want a lifestyle change or a dietary change?
Everyone is individual, so each person will have different dietary and lifestyle needs. One person may adapt rapidly to veganism, while another will prefer the paleo diet.
If you cannot stand the thought of leaving animal proteins off your plate, then the paleo diet is worth a try. If you cannot face animal cruelty, then veganism may be your best option.
Vegans altogether avoid all animal products and byproducts and exclude clothing, furniture, and other items made from animals. Veganism is a philosophy that embraces a lack of animals for the use of people.
In contrast, paleo supporters actively include animal proteins in their diets. Vegans elect to follow a moral high ground while paleo supporters actively choose to eat lean meat from a health perspective.
If you want a permanent lifestyle change, veganism is the ideal. If you only want to change to healthier eating, then the paleo diet may be beneficial.
#3 Do you only want to lose weight?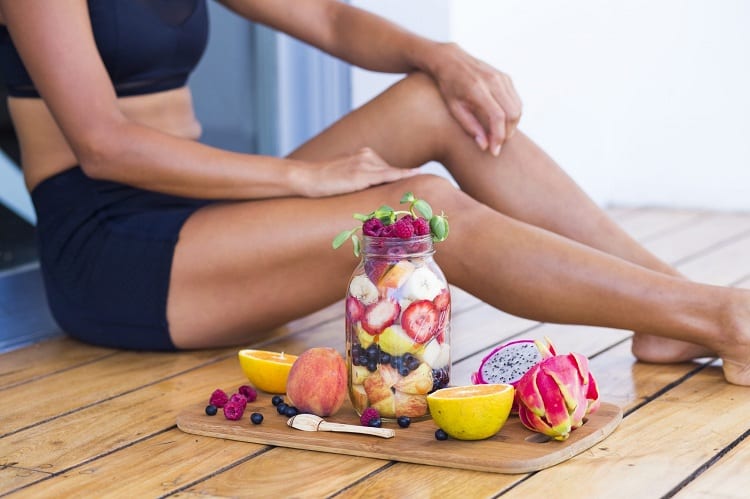 When it comes to losing weight, eating less is often a solution, but few people choose a balanced diet to achieve a weight loss goal.
Whichever diet plan you follow, vegan vs. paleo–you must balance your menu to include adequate portions of proteins, carbohydrates, fiber, and so on.
Losing weight on any diet will also depend on a current eating plan, activity levels, and starting weight.
When people switch their eating habits, weight loss will initially be relatively rapid and slowly drop off to a slow weight loss.
Some people will perform better on a low-carb diet, while others fair better on a low sugar diet in terms of weight loss.
Most people will lose weight by consuming fewer calories, eating suitable foods for their body type, or choosing a diet to match their lifestyle. Everyone is different.
Usually, it is best to consult a medical professional before pursuing a dietary change, especially if you have underlying health issues.
When evaluating the benefits of the vegan vs. paleo diets for weight loss, neither one is better than the other. Weight loss relies on more than eating habits.
Losing weight also factors in calories, activity, personal physical characteristics, and more. Consider all of these before choosing between these two diets.
Also, consider whether your desire to change your eating habits is temporary or permanent and whether you want to follow an anti-cruelty philosophy.
You might also decide that a permanent is necessary to support a return to health or ongoing health.
Conclusion
Vegan vs. paleo and which one is best depends on individual preferences. Both are healthier than eating processed, unrefined foods. Both may be difficult to follow depending on your upbringing and food source availability.
You may prefer the one over the other for moral reasons, to lose weight or health purposes. You also have the choice of making a temporary or permanent change.
Which choice you make depends on your level of self-discipline and whether you wish to make a permanent lifestyle change.
Resources: