Vegan hair products that every woman needs mean quality all around.
From the ingredients to the results and recyclable packaging, hair care is more than just beautiful hair—it's also environmental protection.
Protecting the environment means less pollution, and it equates to a world that is free of cruelty to other lifeforms.
Search for the best and most useful vegan hair products for everyday useon this list and make the world a better place.
#1 ColorProof Evolved Color Care
Few women go without changing their hair color throughout their lives. ColorProof Evolved Color Care has an extensive product line to maintain your hair's health and beauty.
Get shampoo, conditioner, and a range of other vegan hair products for women that include ingredients from the African baobab tree for extra nourishment.
At ColorProof, you will find everything you need, from the basics to dry shampoos, hair masks, products for frizzy hair, dry hair, and more.
All these products are 100% vegan, cruelty-free, and use recyclable packaging as an additional valuable benefit.
#2 Rahua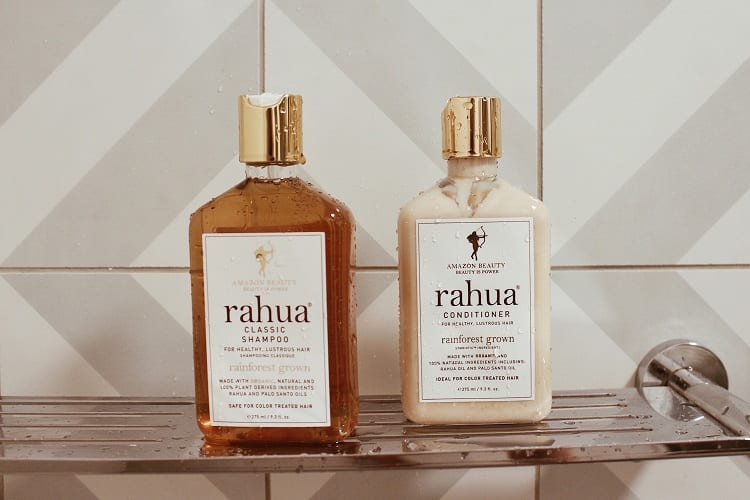 Rahua believes in protecting indigenous sources and sustainable farming of the rahua oil and vegan hair products for women.
Rahua gives back to the planet by producing non-toxic hair products farmed by Amazon tribes.
The result is a product line for everyday use and special hair needs. Virgin rahua oil provides deep hair nourishment for leave-in treatments for problem hair.
The company also produces shampoos, conditioners, and detanglers, among many others.
In line with their vegan and cruelty-free philosophy, Rahua also uses 90% less plastic by providing refill options for shampoo and conditioner, effectively reducing their plastic imprint on the planet.
#3 Zatik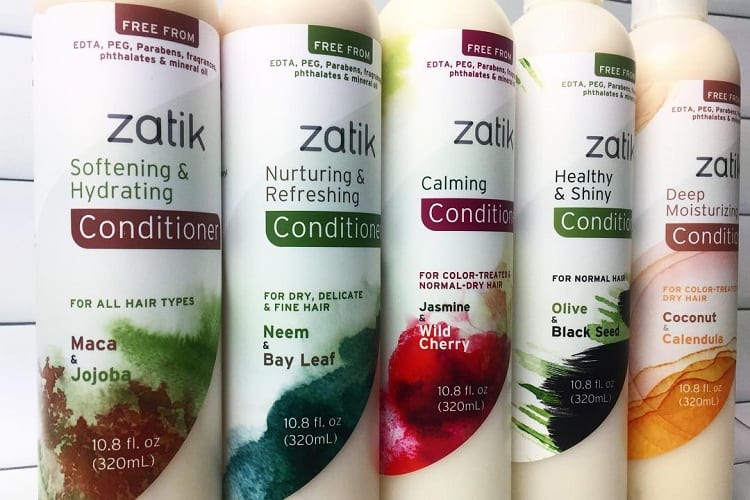 Zatik focuses on sustainable farming and sourcing all ingredients that make up their everyday and specialist vegan hair products. Zatik hair products are cruelty-free and contain no toxic ingredients.
All their suppliers support anti-cruelty principles and practices, ensuring your haircare is guilt-free and effective.
Get all your bio-renewable, non-GMO, organic, unfiltered raw oil vegan haircare products from a company that knows what it is doing. Even product scents come from organic food flavors.
Purchasing your particular hair care product from Zatik also means that you support families in need around the world. Protect your hair while doing good around the globe!
#4 Hempz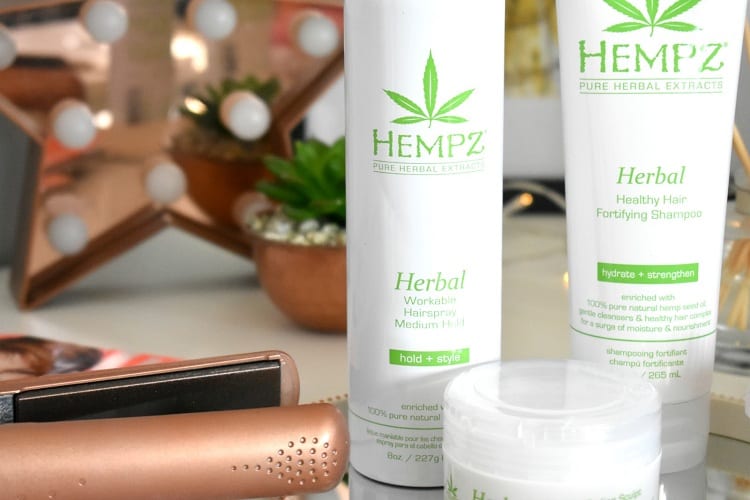 Hempz is synonymous with vegan hair products that hydrate your hair. Hemp is one of those plants beneficial to the planet in so many ways.
Growing hemp limits ongoing deforestation and, therefore, reduces the use of toxic pesticides. Lower carbon emissions benefit the earth.
On top of this, it helps your hair with shampoos, conditioners, hairsprays, and scalp serums that are free of parabens.
Vegans will appreciate that these products are also free of gluten. There is no need to concern yourself about THC levels either, as Hempz uses hemp seed oil free of THC.
Nourish your crowning glory with daily hair care vegan products for every woman from Hempz.
#5 Beachwaver Co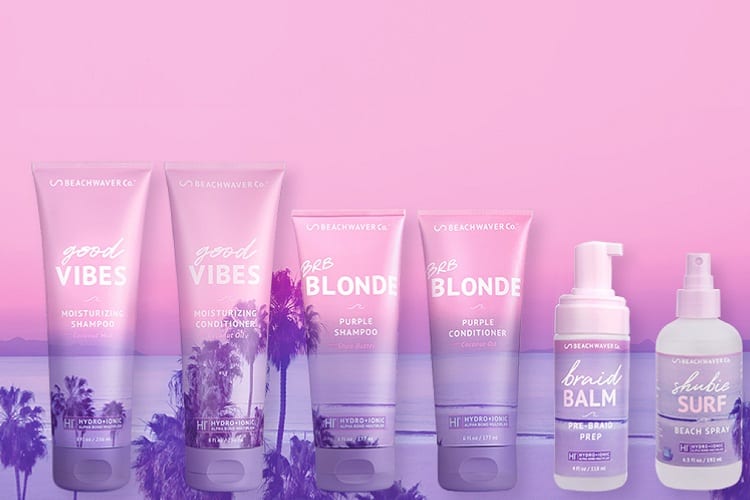 Beachwaver Co captures a niche market for every woman who wants to get rid of the dreaded frizz.
This company is an all-female-owned brand that knows its stuff and chooses to make vegan hair products without formaldehyde, parabens, and cruelty-free products.
You can soften your hair for braid preparation, strengthen it with reparative foams, moisten it with shampoo and conditioner and hold it in place with sprays.
Purchase your top hair care products in recyclable containers for a new haircare experience that leaves your hair looking and feeling as if you've just been for a salon treatment.
#6 Briogeo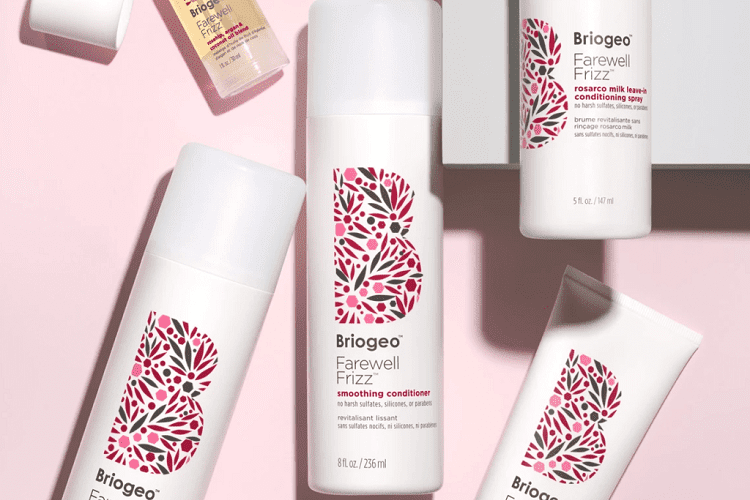 Briogeo produces a vegan shampoo for super cleansing and moisturizing power without stripping your hair of its natural goodness.
Ingredients like rose oil, biotin, and algae extract offer the goodness of nature to repair damage and restore cuticle health.
Match this daily use shampoo with a mask for a regular vegan hair product care routine to get the silky texture of healthy hair.
#7 Verb Ghost Conditioner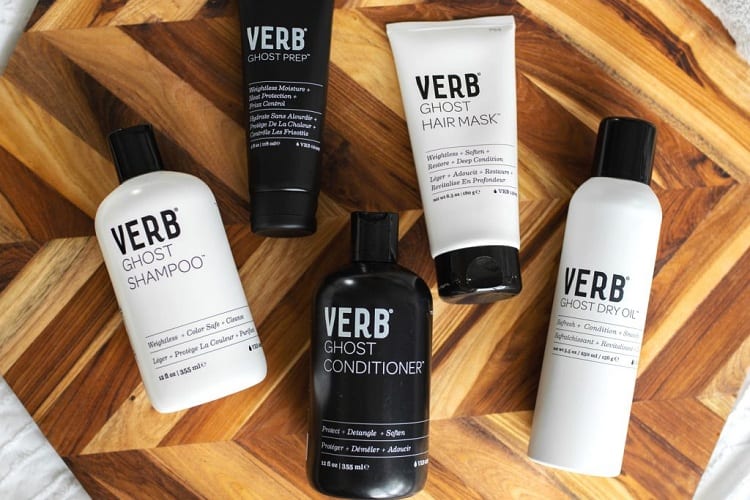 Try Ghost conditioner from Verb for a moisturizing experience without the heavy limp feel that some conditioners cause. This product is pure vegan with the secret ingredient of moringa seed oil.
Whether your hair is fine or lusciously thick, this conditioner delivers a healthy shine and bounce for a fuller-looking head of hair.
Get extra UV protection from sunflower seed extract because this vegan conditioner addresses all your expectations no matter your hair type.
#8 Under the Canopy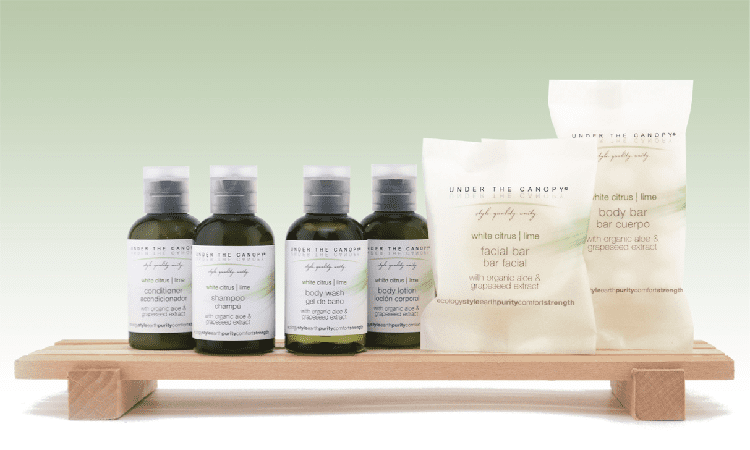 Under the Canopy is about more than home products. You can also purchase deliciously white citrus and lime shampoo and conditioner from this vegan company.
Under the Canopy infuses its vegan hair care products with vitamin B3, flaxseed oil extract, pomegranate, aloe, and marshmallow root to make them even more special.
You won't find nasty ingredients like synthetic fragrances, sulfate, or parabens in their White Citrus and Lime Shampoo and conditioner.
For a refreshing whole-body experience, indulge in the Citrus and Lime Body Wash. These products smell and feel so good that you are left feeling refreshed and energized.
#9 Griffin Remedy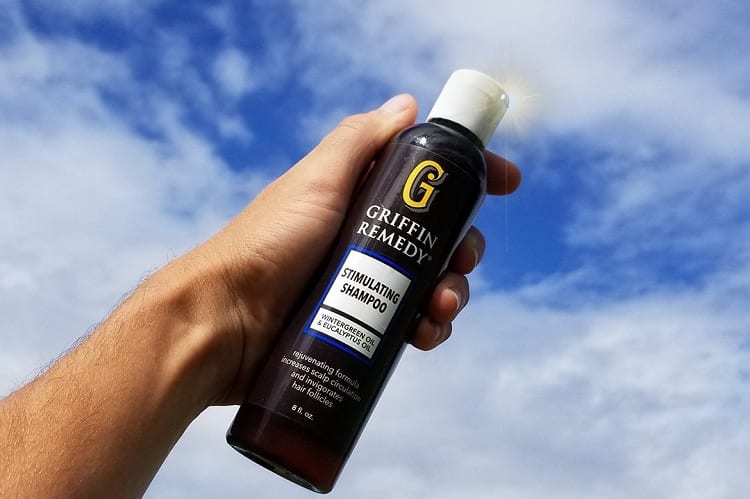 Griffin Remedy is a fuss-free brand that values results over fancy marketing. This brand speaks for itself with a minimalist style that produces vegan hair products for daily needs.
Choose a shampoo and conditioner for specific hair types and volume, gloss, clarifying, or anti-aging benefits. Enjoy the wide-reaching advantages of products free of parabens, synthetic scents, or artificial colorants.
Keep it simple and keep it natural with a product line that works for you.
#10 OBIA Naturals
OBIA Naturals is the brainchild of Nigerians Obia Ewah and Omini Ewah, who are now U.S. residents.
Their vision was to produce vegan hair products with a pH balance, using healthy herbal ingredients to suit all hair types.
For daily shampoos, conditioners, and unique vegan hair products, try OBIA Naturals for men and women.
You can trust that this product line is cruelty-free and uses only natural ingredients for regular hair maintenance that serves individuals and the environment.
#11 Cake Beauty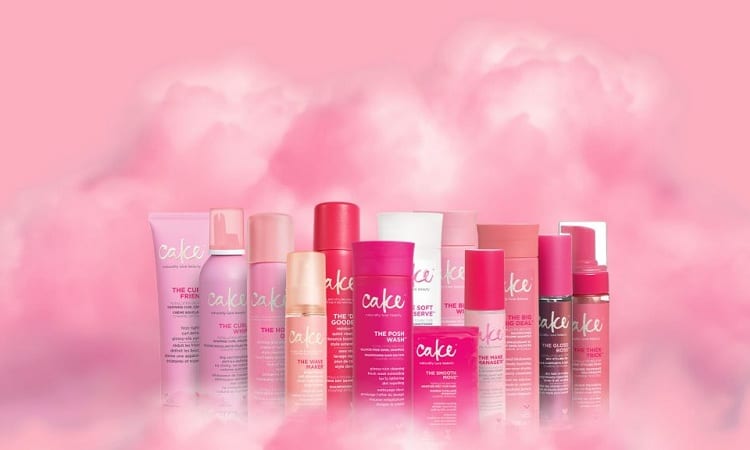 Cake Beauty combines non-GMO ingredients with natural botanicals to bring you the best vegan hair care products. All the shampoos, conditioners, and specialist items are devoid of phthalates and parabens.
Their packaging is highly appealing, and so are the natural scents of Cake Beauty. The natural perfumes in this line smell so good that you might be tempted to taste them. Don't!
Despite manufacturing a range of high-quality hair care products, they are also surprisingly affordable, good for your hair, and suitable for nature.
#12 Gloss Moderne Clean Luxury Shampoo
Gloss Moderne is a refreshing shampoo that transports users to tropical islands with a distinctive floral scent. Free of sulfate, this shampoo cleanses without stripping your hair of its natural oils.
Its nourishing plant ingredients add life and protective moisturizer to all hair types. Your shower session is a relaxing event with Gloss Moderne while also rejuvenating.
#13 DpHue Apple Cider Vinegar Hair Rinse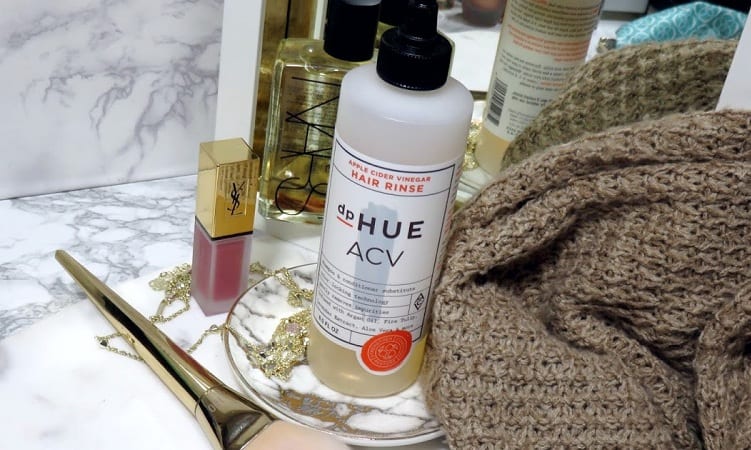 Switch to this Apple Cider Vinegar hair rinse in place of your usual vegan hair conditioner sometimes. The lavender extract with Argan oil and aloe vera protects your natural hair color.
The apple cider vinegar delivers a healthy shine while safeguarding your hair from the elements. For a soft, shiny hair result, this product offers an alternative to traditional conditioner and is worth its price.
#14 OrganiGrowHairCo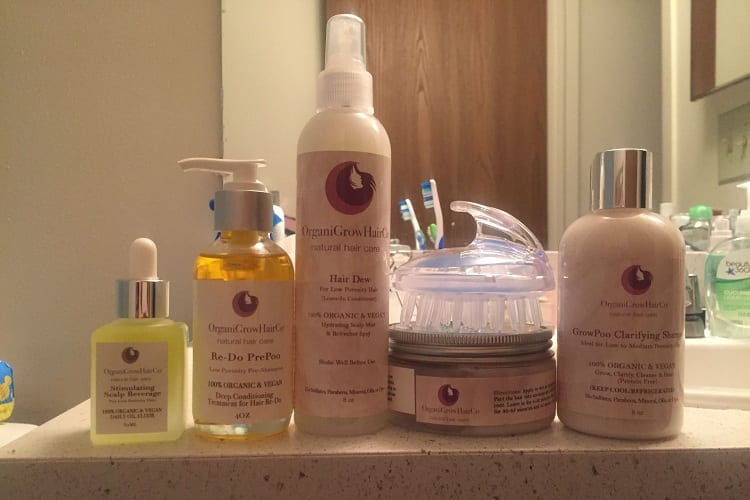 OrganiGrowHairCo is a successful vegan hair product company of unsuccessful damaging hair care experiences.
Although a black-owned company, the owners understand all women's vegan hair product needs.
Whether your hair is damaged from treatments, health, or the environment, they have a solution.
Check out the daily use of shampoos and conditioners and explore their scalp treatments and hair masks to get your hair back on track to health.
#15 Pacifica Beauty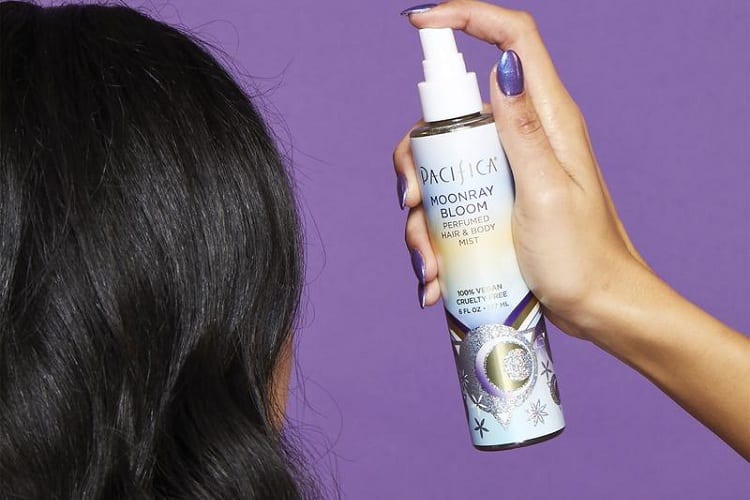 Pacifica Beauty has grown a solid reputation for offering a range of vegan products to its faithful followers. Besides producing daily vegan hair care products like shampoos and conditioners, this company delivers hair care from the inside.
Spoil yourself with Hair Nirvana Beauty Gummies for vegan haircare from the inside out. All products are vegan, have beautiful packaging, smell divine and deliver optimum results.
Pacifica creates haircare that smells good and tastes like a little bit of hair heaven.
#16 Klorane Dry Shampoo With Oat Milk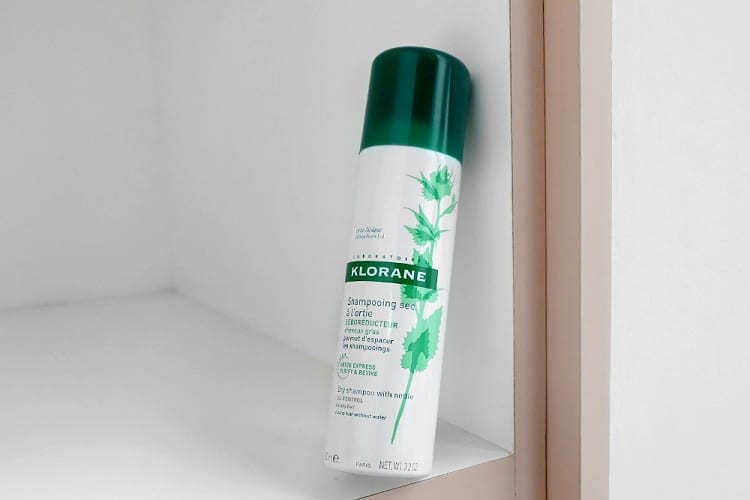 No vegan hair product collection is complete without dry shampoo. When you're pressed for time, this coconut-enriched dry shampoo with oat milk leaves your hair as fresh and clean looking as if you've just stepped out of the shower.
The fragrance of this dry shampoo is subtle. It leaves a white coating on your hair, but a quick massage conditions your hair and scalp to eliminate the residue.
What more could you ask from a premium vegan dry shampoo?
#17 DevaCurl SuperCream Coconut Curl Styler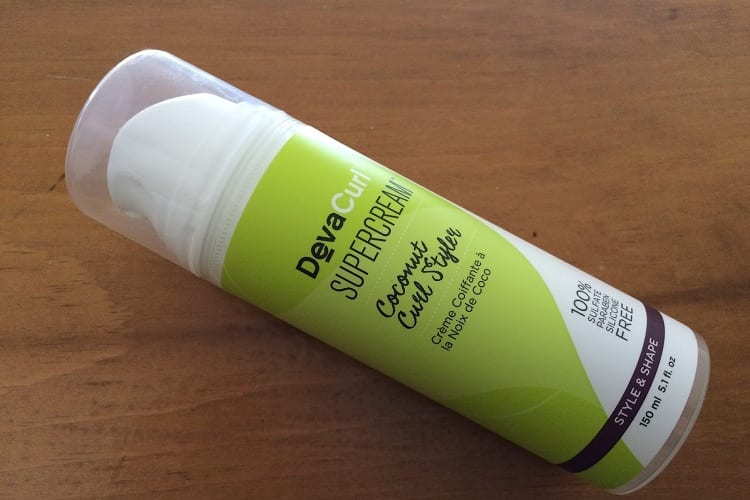 Daily vegan hair care routines sometimes need an extra touch of pizzazz. Shampoos and conditioners only go so far for regular care, which is why this super cream styler makes it onto this list.
Specially created for curly hair, this product enhances curls with a few well-chosen twists of the finger. Add volume and conditioning strength to a hairstyle to put a lift in your hair and your step.
Final Thoughts
Find the best and most useful vegan hair products for everyday use from this list. Explore further afield to find handy vegan hair products that every woman needs, like dry shampoo.
Take your hair care routine even further with gorgeous products such as styling creams, rinses, and vegan gummies for external and internal hair care that protect the world.
Respurces: