Why must you include a skin moisturizer in your beauty routine every day?
It's a question that might pop up as you continue to learn more about skincare and what it entails. Every person needs the best cruelty free moisturizer to take good care of their skin.
In the first place, a good moisturizer helps keep your face supple and prevents drying, which is quite harmful.
Dryness is a result of many factors, including your environment and the products you choose to use. Adding a moisturizer to a daily skincare regimen helps prevent cracking and keeps your face glowing all day.
Additionally, a cruelty free face moisturizer benefits the environment immensely. While taking care of your skin, you also take care of all that surrounds you, including animals. Having a more eco-conscious outlook on life is essential today since caring for the planet starts with you.
Furthermore, one of the best ways to make companies care more about the earth and animals is seeking cruelty free products. When you opt to purchase a cruelty free gel moisturizer, it emphasizes the need to have better production practices.
All in all, always note that the type of skincare moisturizer you get must be suitable for your skin type.
A moisturizer suitable for normal skin won't work effectively for sensitive skin. Also, what works for dry skin can have an adverse reaction to oily skin. By knowing your skin type, you can read through the products below and choose the best for you.
Below is a list of the best cruelty free moisturizers that work to hydrate your skin. Check out the details for each depending on ingredients and make a purchase today.
Best Cruelty-Free Moisturizer – Reviews & Buying guide for 2022
Best Overall: Beauty without Cruelty Renewal Moisturizer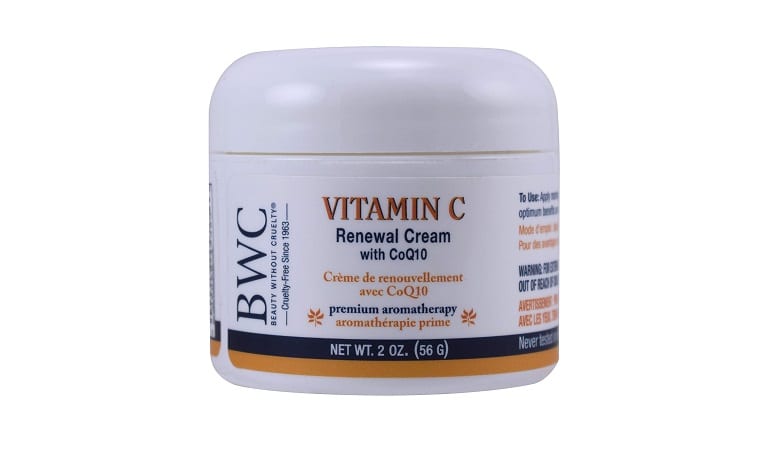 Beauty without Cruelty (BWC) brings you Beauty without Cruelty Renewal Moisturizer Vitamin C with coq10. As per the company name, the moisturizer meets all the requirements of a vegan-friendly manufacturer and cruel free product.
Product specification
From BWC, you get a moisturizer that meets your needs while caring for the environment. The moisturizer comes in a 56g container that's white with orange and black writing.
As for ingredients, you get purified water, tamanu oil, chamomile oil, aloe vera leaf juice, sunflower seed oil, cucumber extract, rosehip oil, calendula extract, shea butter, sweet almond oil, sweet orange oil, green tea leaf extract, flaxseed oil, cocoa seed butter, lavender oil, among others.
Benefits
As a cruelty free face moisturizer, this BWC moisturizer works wonders for your skin. With its eco-friendly formulation, you get nourished skin that's glowing all day long. The ingredients combination ensures that skin isn't dry no matter the environment you frequent daily.
You get moisture replenishment on your skin from the powerful humectants in this moisturizer. They leave your skin feeling soft and smooth. Also, there are plenty of botanical ingredients and essential oils that protect and replenish your skin.
Additionally, there are no additives in this formulation to boost its appearance. The manufacturers have opted to leave out synthetic fragrances known to cause more harm than good in a moisturizer. Also, the solution is pH balanced and works well with many skin types.
Furthermore, you can use it to protect your skin as it's one of the best cruelty facial moisturizers to prevent sun damage.
Prolonged exposure to the sun can cause sunburns and harm the skin. Once you clean your face in the morning or evening, rub the cream on your face. It's ideal to use daily with your regular skin routine.
Apply this facial moisturizer twice a day for the best results. Always wash and dry your face before you rub it on your face.
Extra features
As a cruelty free moisturizer, the BWC coq10 lacks paraben. It's best to opt for products that don't have paraben as it's notorious for causing allergic reactions. Not only that, but you also stand the risk of interference with estrogen production in your body.
Apart from the lack of paraben, the moisturizer has Vitamin C. Vitamin C benefits your skin by acting as an antioxidant. Antioxidants protect your skin from free radicals that easily damage it. Also, you get less melanin production that can easily result in brown spots on your skin.
Drawbacks
Admittedly, though this is one of the best cruelty-free facial moisturizers, it has a few drawbacks worth noting. With time, the price has increased and is now too expensive for some users.
Also, it lacks a scent, which is not ideal for all users. Some prefer products that have some scent, therefore opting for other cruelty free moisturizers.
Furthermore, the moisturizer doesn't work on all types of skin. Some users ended up with drier skin after using it despite its intent being skin moistening. Still, it's an excellent product that's beneficial to your skin.
Buying advice
For $20, you get the 56g container of the BWC moisturizer. You can use it for a long time since you only need a small amount on your face in the morning and evening. Also, ensure to replenish it when you finish one container for the best results.
Runners Up: Bliss-Bliss Naked Body Butter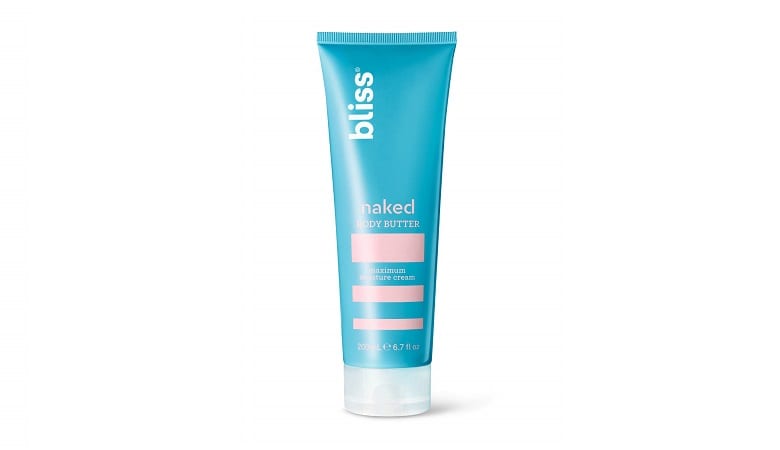 Bliss world has an excellent reputation as a manufacturer of the best cruelty free anti-aging moisturizer. With that in mind, you can only expect excellence from this formulation as you research more on cruelty-free products for your skin.
Product specification
The cruelty free moisturizer comes in a blue tube that's easy to spot from a myriad of many other products on a shelf. You can opt for the 6.7 oz or the 32 oz, depending on your requirements. Even having both is possible with one in your bag and another at home.
Moreover, the ingredients give you a glimpse of why it's a cruelty free product. The moisturizer contains shea butter, vitamin E, beeswax, coconut oil, hyaluronic acid, and soybean oil.
As well, it's a cream suitable for most skin types, including dry, oily, normal, and combination. When using it for the first time, test it on your skin and note the changes you experience.
Benefits
A glance at the ingredients reveals a wealth that's beneficial to your skin in numerous ways. First, you have vitamin E, whose benefit goes above and beyond. As part of the best cruelty free moisturizer for oily skin, you can prevent signs of aging on your skin.
Vitamin E benefits the skin helps improve blood circulation on your skin, preventing wrinkles. Also, it's an antioxidant that rids the face of free radicals that lead to damage.
Additionally, you have shea butter as part of this excellent formulation. Shea butter is renowned for its anti-inflammatory benefits to the skin.
It prevents flair-ups that lead to skin inflammation. It's also one of the best skin moisturizers, thanks to the emollients quickly soaked up by the skin, forming a protective barrier.
Another benefit of using this brand of cruelty free face moisturizer is that it works with many skin types. Since all the ingredients are skin-friendly, you can use it no matter your skin type. It's suitable for skin that's oily, dry, or a combination of both.
Furthermore, you don't have to worry about skin hydration ever again. As part of your luxurious skincare routine, use this face moisturizer regularly to provide your skin with the necessary moisture. It prevents dryness and leaves your skin soft with an attractive glow.
Extra features
Gone are the days you had to endure harsh scents in your favorite cruelty free moisturizer. Now with the Bliss-Bliss Naked Body Butter, you can enjoy smooth skin without scent since the moisturizer is scent-free.
Moreover, it has a smooth and soft consistency. You won't have to worry about build up on your face since it's not heavy. The skin quickly absorbs it, leaving you feeling soft and smooth.
Drawbacks
Despite its branding as suitable for all types of skin, it's not efficient for dry skin. For one user, it left her skin dry and flaky even after regular use. For another, it left her once moistened skin dry.
Additionally, the product isn't body butter but a skin lotion. Still, it works wonders for multiple skins as one of the best cruelty free anti-aging moisturizers.
Buying advice
Excellence awaits you with the Bliss-Bliss Naked body butter that comes in 6.7 oz for $9. Each drop is a guarantee of nourishment for your skin. Also, you have the option of 32 oz for $60.
Alternative: Boscia Cactus Water Moisturizer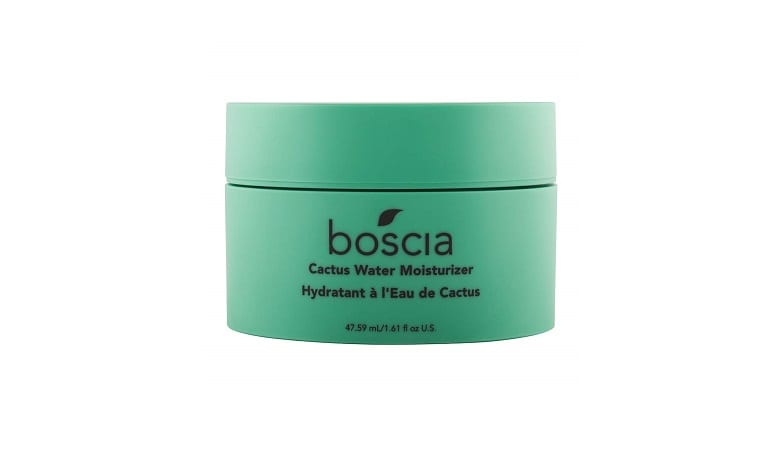 The Boscia Cactus Water Moisturizer formulation is another cruelty free moisturizer with SPF suitable for your skin. As a vegan, it's a great natural and cruelty free product from Boscia that strives to care for the environment.
Product specifications
As a facial moisturizer, the cream comes in an attractive green container. You can get the 1.61 oz or the 3.4 oz.
Additionally, ingredients include queen of the night cactus succulent, South African resurrection plant extract, and aloe vera flower extract.
Benefits
Let your skin rejoice when you get this great formulation from Boscia that works to hydrate and moisten your skin. It's the best cruelty free gel moisturizer that benefits your skin immensely. You can use it on oily, regular, and combination types of skin.
Do you have dull and uneven skin that's not attractive?
By using this skin moisturizer regularly, you start to notice a glow on your skin. Not to mention how soft and smooth the gel leaves it.
Additionally, this cruelty-free gel acts as an anti-aging product. Use it when you notice your skin lose its firmness and elasticity. It works as an antioxidant that fights off free radicals that damage the skin due to extended sun exposure.
Also, as the name suggests, the cactus water quenches your skin. You note that it's effective on dry skin and replenishes moisture using the queen of the night cactus succulent. Use it once you clean your skin as a primer before applying any makeup.
Extra features
Most cruelty free products have certain ingredients that they omit to make them skin-friendly. It's right for this skin moisturizer that has no sulfates in its formulation. The manufacturers also left out paraben, silicones, phthalates, coal tar, mineral oils, and triclosan.
Though the gel has some synthetic fragrance, it's less than 1% of the ingredients. It's a cruelty free, vegan-friendly, and gluten-free facial moisturizer.
Drawbacks
For some users, the skin gel works perfectly like a skin moisturizer. As for others, there's low absorption, which means your skin is not moisturized properly.
Furthermore, it can result in excessive skin peeling. It doesn't suit all types of skins and can lead to reactions, which results in peeling.
Buying advice
It checks all the boxes as a cruelty free moisturizer that leaves you with soft, radiant, and smooth skin.
Alternative: COSRX Oil-Free Ultra-Moisturizing Lotion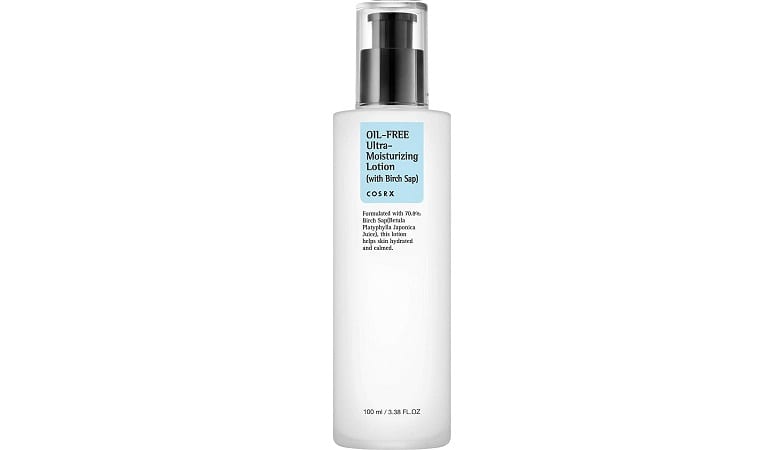 Some of the best cruelty free facial moisturizers omit the use of any oils for better absorption. The COSRX Oil-Free Ultra-Moisturizing Lotion fits this description to the tee and works wonders in terms of hydration.
Product specifications
When you choose to purchase this oil-free skin moisturizer, the option you get is the 100ml bottle. The bottle is easy to use and can last you for some time, even with regular use.
Furthermore, as you check on the ingredients, you'll come across Betula japonica juice, birch sap, lemon peel oil, tea tree leaf oil, betaine, glycerin, sorbitan olivate, xanthan gum, allantoin, among others.
Benefits
The search for the best cruelty free tinted moisturizer comes to an end once you land on this blend from COSRX. It's lightweight for easy skin absorption as a skin moisturizer that leaves you with no buildup on your face.
When thinking of its numerous benefits, please start with the fact that you can use it every day. It means you can apply this skin moisturizer in the morning and evening after washing your face. Also, it works as the perfect primer before you apply makeup.
Additionally, this cruelty free facial moisturizer has a higher percentage of birch sap in it. Instead of using water in the ingredients, the manufacturer opted to add 70% of the formula's sap. The result is a lotion that's suitable for sensitive skin.
Does your skin suffer from the constant irritation, then this is the answer for you? Birch sap works wonders to soothe skin inflammation and irritation. To top that off, the results you get are smooth and soft skin. Furthermore, this skin lotion has a pH of 5.5
Extra features
No harmful ingredients are in this skin lotion like sulfates and paraben. Instead, you get the best cruelty free moisturizer with SPF.
Drawbacks
Though its marketing is based on the product being oil-free, this is not the whole truth. There are some oil extracts in it. Also, it can dry out some types of skin. All in all, it's a great cruelty free skin moisturizer.
Buying advice
It comes in 100ml bottle. Given the numerous benefit, it's a great buy.
Alternative: Fresh Rituals Aloe Vera Moisturizer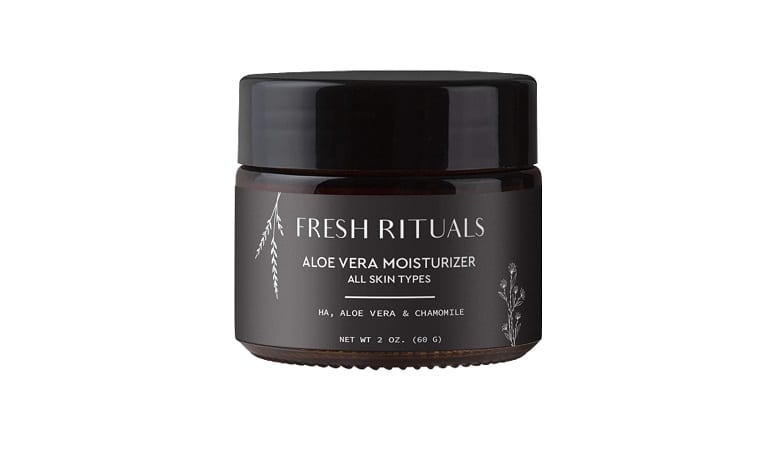 Do you suffer from dehydrated skin and require an effective cruelty-free skincare moisturizer?
Well, the Fresh Rituals aloe vera moisturizer fits the bill.
Product specification
You'll notice this product quickly on the shelf thanks to its distinct black container and white writings. It comes in a 60ml container, an equivalent of 2 oz.
Cruelty-free moisturizers use specific ingredients. For this formulation, you get aqua, glycerin, Matricaria flower extract, Vitamin B3, silica, Vitamin B5, Vitamin C, Vitamin B6, Hyaluronic acid, citric acid, Vitamin E, ale vera leaf juice extract, among others.
Benefits
When you suffer from dehydrated skin, this cruelty-free face moisturizer prevents the skin's dryness. It's comes packed full of beneficial vitamins and aqua that work to moisten your skin. After the skin gets ample hydration, it's radiant and soft to the touch.
Moreover, regular use of this moisturizer helps you benefit from numerous antioxidants in Vitamin E. Antioxidants work to fight off free radicals that cause damage to the skin and can also lead to cancer.
Besides, other vitamins like B5 and B6 work wonders when the skin requires fast healing. The skin quickly absorbs them and hastens the healing process on wounds. Also, you have Vitamin C that benefits the skin by preventing hyperpigmentation. You'll no longer notice dark patches on your skin.
For anyone with excessive allergies, it's worth noting that this is dermatologically-tested cruelty free facial moisturizer. It's hypoallergenic, and the skin quickly absorbs it. You won't have to wipe off build up after applying it.
Extra features
As a cruelty-free facial product, there's no animal testing to authenticate its purpose. The manufacturer has also omitted paraben, silicone, sulfate, gluten, and talc in its formulation.
It's ideal for all skin types, including sensitive, oily, dry, normal, and combination.
Drawbacks
Though it works for numerous skin types, for some, it causes immediate peeling when you use it. As a first time user, it can take some time before your skin gets used to it.
Also, the scent is too strong and overwhelming.
Buying advice
It's an affordable amount, given the numerous benefits you derive from this cream. Also, it has numerous beneficial ingredients that help deal with inflammation and irritation on sensitive skin.
Cruelty-Free Moisturizer FAQ
What does cruelty free mean?
Numerous products are now printing 'cruelty-free' on their packages.
When you see such a phrase, no testing was done on animals to check how the product works. Skincare products need to stop testing on animals and manufacture safe products for all.
Are cruelty free products better?
Yes, cruelty free products are better because of the ingredients they omit.
Most abstain from using harmful chemicals, sulfates, silicone, and paraben. By omitting these ingredients, the products are more beneficial to your skin and less harmful to the environment. Also, they won't need animal testing.
What moisturizers are cruelty free?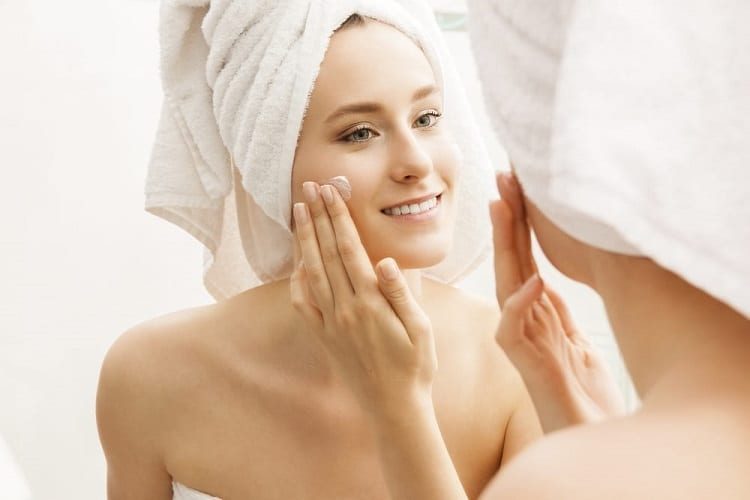 In this business guide, all the moisturizers listed are cruelty free.
The manufactures go out of their way to only use beneficial ingredients. Therefore, the moisturizers are suitable for different skin types, and you can read through the guidelines to pick the best for your face.
Are any famous skincare brands cruelty-free?
Some of the best skincare brands are cruelty free.
Some example includes Drunk Elephant, Paula's Choice, Indie Lee, Supergoop, Pacifica Beauty, and Agent Nuer. More brands need to follow suit and embrace a more cruelty free manufacturing process.
Can you make your own vegan moisturizer?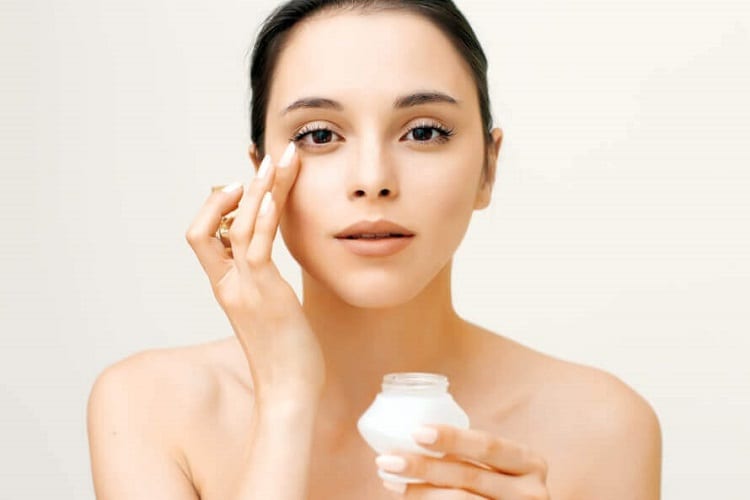 Yes, you can make your moisturizer at home. You'll need some natural ingredients, for example, shea butter, jojoba oil, and coconut oil.
Mix them, and you have a great facial moisturizer from only natural ingredients. Try out different natural ingredients to make the perfect blend that'll leave your face nourished and moistened.
Conclusion
Buying only the best cruelty free moisturizer with SPF sets you apart from the rest. You end up with products that are beneficial to your skin and the environment. You can also rest easy knowing no animals were used to test any of the moisturizers in this list.
Cruelty-free face moisturizers are the future and will help protect many animals that are often used for testing. By buying from cruelty free companies, you're taking a stand and helping advocacy for more to join the course.
Testing on animals is a barbaric practice that all skincare product manufacturers stop and find alternative solutions with less harm. The best option is for production companies to note what harmful ingredients they need to omit from their products.
---