Buying Guides helps consumers identify the best products on the market in specific categories. This buying guide will help you determine the best cruelty-free mascara available for vegans.
We walk you through five top vegan and best cruelty-free mascara products, with the winner placed at the top of the list. The runner-up and three alternatives follow this mascara winner.
Read through the guide to determine whether you agree with our winning mascara evaluation or whether an alternative vegan mascara catches your eye.
Then dive into our FAQs about cruelty-free mascara brands and why Elf is so cheap.
Continue exploring to discover if Dove tests its products on animals and whether Loreal falls into the category of cruelty-free mascara brands.
Best Cruelty-Free Mascara – Reviews & Buying guide for 2021
BEST OVERALL: Tarte Lights Camera Lashes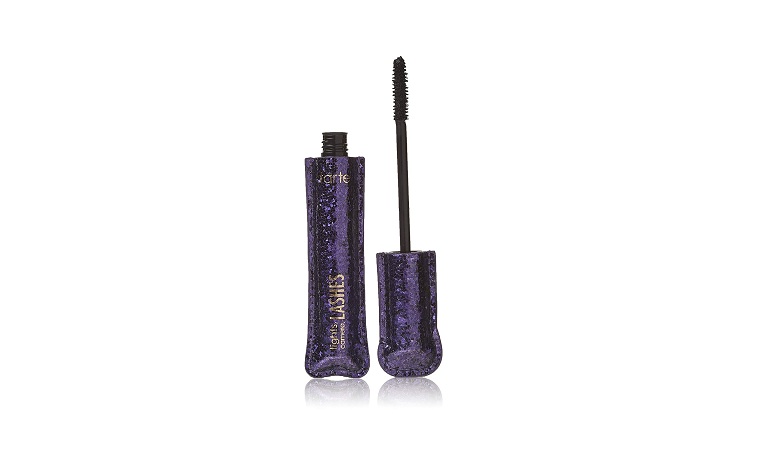 When you want gorgeous eyelashes that pop, then Tarte Cosmetics Lights Camera Lashes Mascara in black is ideal. If you want your eyelashes to 'pop' and frame your beautiful eyes, apply a second coat of mascara.
This mascara did not involve animal cruelty, so vegans can happily purchase this product in the knowledge that Tarte supports their principles.
Our pros and cons should indicate why this is the best cruelty-free mascara on our list. There is no need to rely on our evaluation, so purchase this brand and decide for yourself why we think it's the best cruelty-free mascara on the market.
Pros
Possesses over 400% proven power to enhance lash volume in one application.
Touted as a 4-in-1 product that you can apply to improve eyelash volume, increase appearance length, curl, and condition your lashes simultaneously.
Tarte also wins out as one of the best vegan mascara brands due to a luxurious formula containing high-quality plant ingredients that condition your eyelashes with each application. Several happy customers confirm that one coat is sufficient to create a desirable new look without unpleasant clumping.
This mascara is an excellent choice for sensitive eyes.
Vegans can trust that this product contains no animal ingredients.
Tarte mascara's formula contains zero parabens and other chemicals such as sulfates or preservatives that may cause eye irritation.
The high-performing natural plant botanicals are as pure as possible and don't contain petrochemicals, talc, gluten, or preservatives.
Easy to wash off without nasty smudges and loads of makeup remover.
There are no fragrances in this mascara which is available with a streamlined brush applicator and a generous -.24 fl. oz.
Cons
This product is among the pricier best vegan cruelty-free mascaras.
Unfortunately, where Tarte falls short, the brush is straight rather than curved, making application a little more complicated.
One customer complains that this mascara was clumpy, lumpy, and dry and suspects it was past its sell-by-date when shipped to her.
Only available in black.
Runner Up: Wander Beauty Mile High Club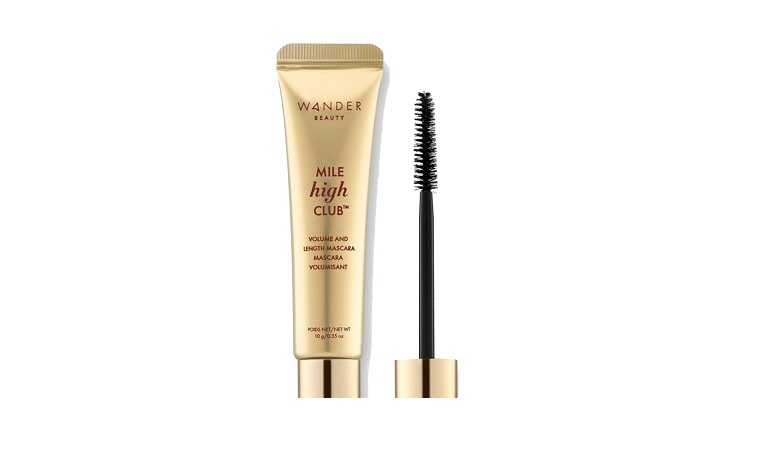 Wander Beauty Mile High Club is at the top of our list of the best vegan mascara products around.
It is also a runner-up as the best cruelty-free mascara because of its many endearing features that support a life without animal cruelty.
Having won several awards from prominent beauty authorities in the industry, it was the right choice between Wander Beauty mascara and the winner.
Enjoy our list of pros and cons to see why this is second on our buying guide list.
Pros
Voted the winner of several awards that include the Allure Best Of Beauty, Beauty Innovator for the best mascara, PureWow, and Blink Beauty Indie Beauty award, making this the best cruelty-free mascara.
Recognized as the US Refinery 29 best-selling mascara, adding to the accolades of one of the premium cruelty-free mascara brands.
Recognizable as a mascara for sensitive eyes.
Possesses volumizing and lengthening properties for eyelashes.
The brush has fine bristles making application a clump-free process with impressive lengthening results.
It contains flake-free ingredients, peach leaf extract, trehalose, and castor oil that nourishes, strengthens, and conditions eyelashes.
Wander Beauty is also among the best cruelty-free waterproof mascara products on the market.
Further features encompass a pitch-black pigment to intensify long lash results, non-smudge, and water-resistant.
Vegans can rest-assured that this mascara is free of chemicals such as synthetic perfumes, phthalates, mineral oils, and parabens.
Ophthalmologists have tested this product and confirm it is free of gluten and free of cruelty to animals.
Change from sparse eyelashes to voluminous lashes in one brush.
Easy to remove with ordinary hand soap and water.
Cons
Many consumers agree that this is a top-notch mascara, but some don't believe this is the best vegan mascara available. Some customers prefer the Unlashed product because it creates more volume but affirms that it adds length.
Some customers note that they can get cheaper mascara that delivers the same result but don't mention whether other products qualify as the best vegan mascara.
Customers experience inconsistency in this brand's quality, with some products being clumpier and thicker, which reduces application efficacy and effect.
This product is pricey in comparison to other vegan, waterproof mascaras.
Only available in black.
Alternative: Pacifica Stellar Gaze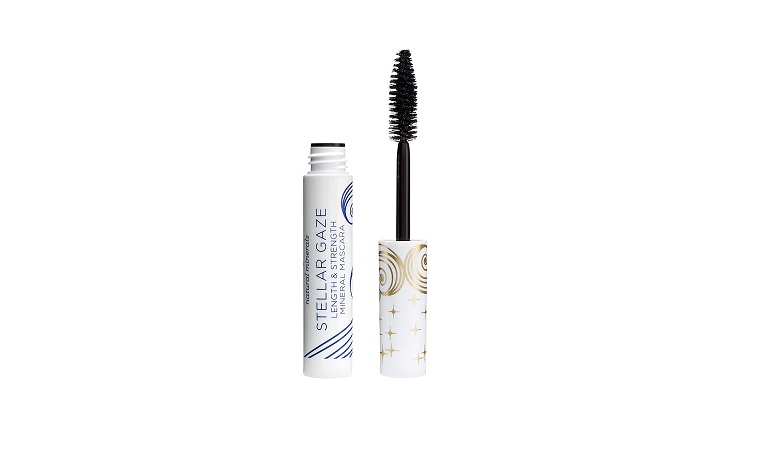 Pacifica creates another best cruelty-free mascara specifically for black women.
The Stellar Gaze Length and Strength Mineral – Supernova-Black Women vegan mascara is available in a 0.25 oz container with a brush.
A selection of nourishing minerals and vitamins adds to the richness of this product, making your eyelashes look like you've stepped out of a beauty parlor.
Pros
Contains nourishing coconut oil and vitamin B to support lash health.          
Available in Supernova black and Stardust brown.    
Pacifica has a solid reputation for producing cruelty-free and vegan products, and this is one of the cruelty-free mascara brands that has made it onto PETA's list of approved products for use by vegans.   
Besides coconut oil and vitamin B, this vegan mascara contains enriching plant-based products such as jojoba esters, vegetable glycerin to moisturize your lashes. Even the brush is completely vegan.
Each brush stroke enhances the effect of your eyelashes, making them look longer and more voluminous, intensifying your lashes with each individual brushstroke. The special formula also strengthens your eyelashes, preventing losses that leave gaps.
This best vegan cruelty-free mascara is suitable for all skin types.   
Pacifica does not use any phthalates, talc, mineral oil, or parabens in this product.
Use the plush vegan brush to separate each lash with a long-wearing formula that doesn't cake, flake, or smudge. Leave the first coat to dry completely before applying a second for even more volume.
Easy to remove with soap and water. No make-up remover required.
This product is affordable, and you receive a quality best vegan mascara for your money.
Cons
One customer claim is that she enjoys this product, but it betrayed her after spending time outside in the cold.
This mascara is not waterproof which may be a positive or a negative, depending on personal likings.
Alternative: Fifth And Skin Naturlash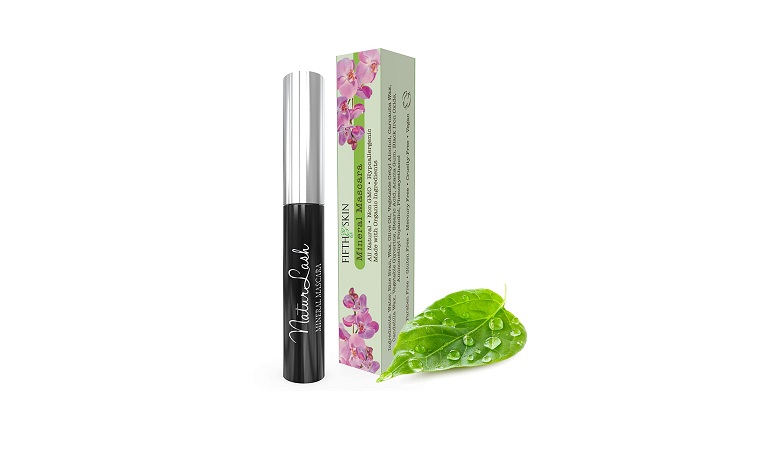 Fifth & Skin NATURLASH comes in a luscious rich brown color packed with plant-based ingredients that vegans will love.
Not only is this product the best cruelty-free mascara to make it onto our list, but it is also an organic vegan mascara. All ingredients are available on the site, adding to this cruelty-free brand's transparency.
Pros
It is entirely suitable for vegans to use as it contains vegetable glycerin and other high-quality botanicals.
It is cruelty-free and hypoallergenic, making it suitable for anyone who has sensitive eyes.
Does not contain parabens or gluten.
It contains plant ingredients to condition and nourishes eyelashes.
Lengthens and thickens lashes with repeated use and halts lash fallout due to a lack of harmful chemicals.
Available in black and brown with no artificial chemical dyes.
Easy, simple application process without smudges, clumping, or flaking in one easy swipe across the top and bottom of lashes from the lash line to the tips of lashes.
Long-lasting, water-resistant best vegan mascara.
Perfect for anyone who uses contact lenses, has a dry eye problem or blepharitis, which is inflammation in the eyelids. Note that some customers may still be allergic to any of the plant ingredients despite this product being hypoallergenic.
Free of toxins, gluten, preservatives, mercury, petroleum, lead, and dye is also a non-GMO mascara and a green water way safe product.
Wash off easily with soap and water.
Get a thicker, more luscious look with more coats but allow drying between applications.
This product is among the best cruelty-free mascara brands because it is also vegan.
You can dip a thin brush into this mascara to use as a dual-purpose eyeliner, adding to the value for money purchase this product delivers.
Does not contain artificial lengthening fibers.
Get a generous 10% discount with a code.
Cons
This is not a waterproof mascara but is water-resistant.
It can cause eye irritation for some people sensitive to any of the ingredients. If you know that you are allergic to any of the ingredients in this product or experience redness after use, immediately stop using this mascara.
Only use for the suggested three-month period as degradation follows with extended use of this product as it does with most other mascaras.
This is not the best vegan mascara or best organic vegan mascara for some people who are especially sensitive to some of the ingredients.
There are cheaper vegan mascaras available on the market.
Alternative: Hourglass Caution Extreme Lash Mascara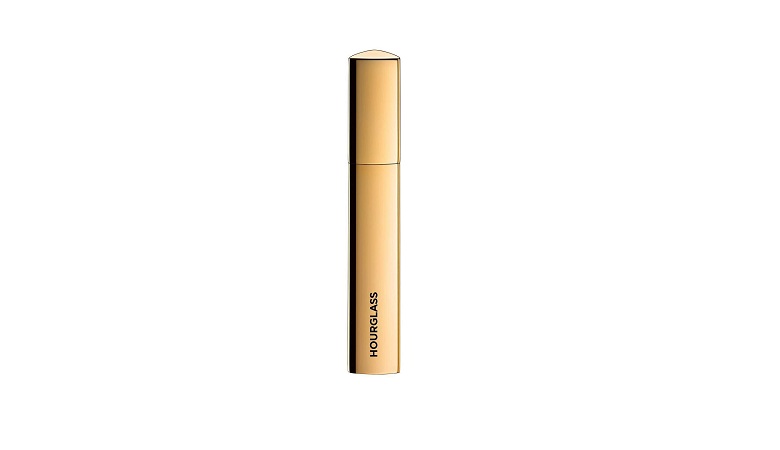 Nothing warms a vegan's heart like hearing the words, 'cruelty-free and vegan.'
Hourglass takes the best cruelty-free mascara to that level, where vegans know this product meets their expectations.
Hourglass goes beyond the ethical manufacture of beauty products to ensure that their mascara includes value.
Get your new thick volume, long lashes to make a dramatic entrance with this organic vegan mascara.
Pros
On top of a quality mascara formula, Hourglass presents you with a 4D brush to amplify your lashes. You get a 2 in 1 brush that lifts your lashes, adds volume, defines each lash, and lengthens your lashes for a movie-star appearance.
Give your lashes a double treatment to enhance their appearance even more.
This vegan mascara doesn't have any nasty ingredients such as nanoparticles, synthetic scents or dyes or parabens, and sulfates.
Hourglass doesn't do any testing of its products on animals, a fact of which the company is exceptionally proud.
Super easy to remove with only soap and water.
Cons
One customer says that this mascara is thick and clumpy. Thick, clumpy mascara can be due to an old product.
This best vegan cruelty-free mascara is quite costly, which adds to the disappointment when the product is delivered past its sell-by date.
The company does not have a return or refund policy, which is even more disappointing when the product is defective.
Cruelty-Free Mascara FAQ
Searching through various products to decipher which ones are genuinely the best cruelty-free mascara and other cosmetics is testing.
Faithful supporters of animal anti-cruelty need to read between the lines to inform themselves. As the FAQs below show, a brand may be cruelty-free in one country but not in others.
A brand may pass itself off as an organic vegan mascara, but a look at the ingredients list may prove otherwise.
Country regulations may allow or prevent certain misleading statements from being made, so it is up to consumers to do their research for peace of mind.
What mascara is cruelty-free?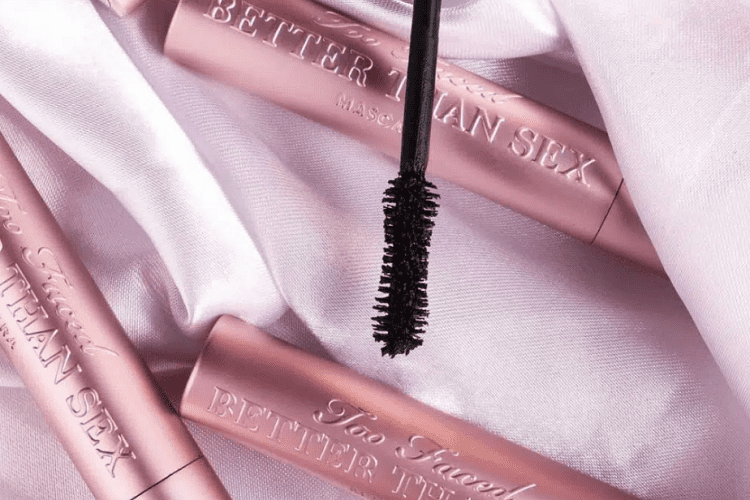 There are plenty of cruelty-free mascara products on the market. Five of the best cruelty-free mascara products have made it into this buying guide, but many more are available.
A brief look at the PETA website gives readers an extensive list of cruelty-free companies.
Other brands may be suitable for vegans or be only cruelty-free. The best is to do research and check all labeling when purchasing cruelty-free and vegan mascara, as some advertising can be confusing or even misleading.
A genuine anti-cruelty mascara will not test its products on animals anywhere or justify animal testing. All animal testing is cruel, and you shouldn't feel the need to compromise this principle for any product.
Here is a list of other cruelty-free mascara brands to investigate:
Too Faced Better Than Sex Mascara
Thrive Causemetics Liquid Lash Extensions Mascara
PÜR Big Look Mascara
IL Makiage Icon High Volume & Intense Curl Mascara
Tarte Maneater Voluptuous Mascara
Wander Beauty Unlashed Volume & Curl Mascara
Hourglass Cosmetics Caution Extreme Lash Mascara
Milk Makeup Kush Mascara
Eyeko Lash Alert Mascara
Explore and experiment with the best cruelty-free waterproof mascara brands or find a vegan, waterproof mascara to match your lifestyle. Read the labels of vegan mascara products and check that you are genuinely supporting cruelty-free mascara brands before making a final decision.
Why is Elf so cheap?
Brands for the best vegan mascara and other beauty products use different strategies. Some brands will use a high-pricing plan to indicate exclusivity by marketing their products to high-earning target markets.
Other brands will take a middle pricing road or low pricing, as Elf has done.
Many factors go into developing business strategies, and Elf has elected to spend less on packaging, marketing, and advertising. Their approach focuses on a good quality vegan brand at low prices.
Customers value this pricing strategy, especially if they are anti-cruelty or vegan, as it fits many supporters' pockets.
For example, Elf has been a big hit among students, vegan or otherwise. Students are big supporters of this low-budget brand because they can purchase the cosmetics they want at a fraction of other brands' prices.
The profits that Elf might have made in pricing their products at a higher level, they make up for in bulk sales.
This strategy doesn't take away from the quality of the products on offer or the ingredients that go into their manufacture; it simply means that Elf uses an intelligent business strategy.
The brand does away with luxury celebrity advertising and relies on a dependable product for profits. If Elf had not become so popular, their ingredients' cost might have sunk the company.
Fortunately, the company identified a gap in the market and took full advantage of it to become the successful brand it is today.
Does Dove test on animals?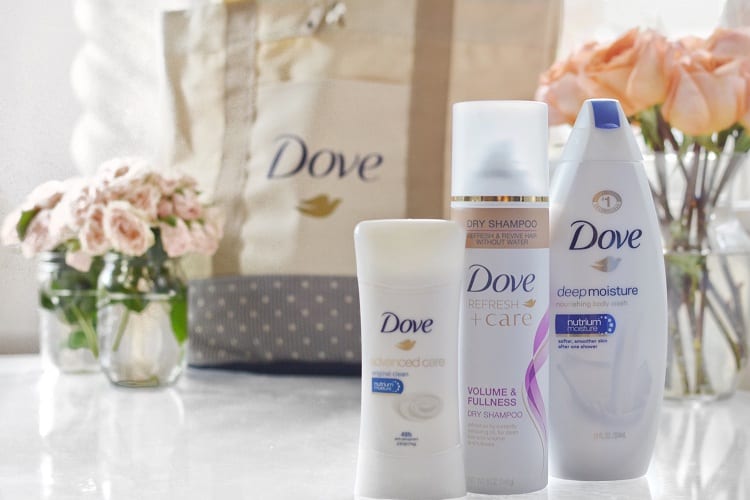 PETA has granted Dove the use of their bunny certification as a cruelty-free product. This accreditation has not been without serious concerns as Unilever products in China are subject to animal testing.
China reserves the right to test imported cosmetics on animals. Although this requirement is seemingly limited to animal testing if there is a customer complaint, the potential for cruelty to animals still exists.
To overcome this concern, the company began manufacturing Dove products in China. This move should avert any animal testing of its products in the country, but it seems that this policy is somewhat hazy.
Despite controversy over Dove and L'Oreal Paris products for the same reasons, PETA has given Dove products their full anti-cruelty support.
Unilever does not test Dove products in most western countries, but the jury is out about the ethical claims of being cruelty-free.
If you feel that the policy is clear enough to salve your conscience, then go ahead and purchase Dove products.
If not, it seems that you should avoid these products if you have anti-cruelty solid principles and move on to a company that has decisive, umbrella policies surrounding animal testing.
The next question is whether Dove is vegan? Dove contains some animal products, so it is not suitable for vegan consumption. You can always read the list of ingredients in each product to satisfy your moral compass.
But at this stage, Dove cannot be said to be suitable for vegans, and it is questionable whether they should enjoy support for restricted anti-cruelty policies and animal testing even if the brand is anti-cruelty in western countries.
Is L'Oreal mascara vegan?
L'Oreal claims that it is an anti-cruelty cosmetic producer on its website, but this is only partially true. L'Oreal Paris belongs to the L'Oreal Group, so while L'Oreal Paris may support anti-cruelty methods, the Group cannot claim this right conclusively.
L'Oreal is an international company and must comply with specific standards in the countries where it operates.
Some laws in countries like China force L'Oreal Paris and other companies to comply with animal testing on request or following consumer complaints.
China mandates animal testing in laboratories for certain products, primarily cosmetic imports. Consequently, L'Oreal Paris cosmetics undergo testing on live animals in this country and are not cruelty-free.
Likewise, the company cannot claim that its cosmetics are suitable for vegan use because of this overriding factor.
Even though the company has a policy of no animal testing and states that it doesn't tolerate any exceptions to this rule, this claim is not entirely valid.
China is one of the countries that demand animal testing on L'Oreal Paris cosmetics, and there may be others with similar regulations.
If you are vegan and wish to support cruelty-free beauty, then cross L'Oreal Paris off your list. Even if this subsidiary says it supports beauty without animal cruelty, this is not the case.
Even if L'Oreal Paris markets itself as a cruelty-free mascara producer, they must be open about the potential for animal testing of its products in China.
Supporting this company's products equates to helping a company comply with animal testing in certain countries.
In short–L'Oreal Paris is not entirely cruelty-free and purchasing mascara or other cosmetics with this brand perpetuates cruelty in China and others with similar policies.
Final comments
Finding the best cruelty-free mascara can be a simple task of searching the internet. Finding anti-cruelty and vegan products can turn into a spider's web when doing in-depth research.
You may find that a brand claims to be vegan but find that this claim is misleading after reading the product ingredient list.
Similarly, you may be lulled into believing a leading brand's statements about anti-cruelty, only to find this is not the whole truth.
Depending on your perspective and principles, you may decide to continue to support such brands or look elsewhere.
Whatever your stance, we trust that our Buying Guide for the best cruelty-free mascara has helped.
Sourcing cruelty-free mascara brands are challenging, and our guide seeks to alleviate the legwork involved in finding a product that aligns with your principles and expectations.
Resources:
---